If you're living with a physical challenge such as a spinal cord injury, you may want to start getting dressed on your own. However, in order to put on clothes independently, you may need to think about adaptive clothing options.
As a quadriplegic with over 30 years of experience, I'd like to share some of my experiences as well as some tips for getting dressed with adaptive clothing.
Encountering Difficulties with Dressing Post-Injury
When I first became disabled, I didn't think I'd ever be able to dress independently again. Because of a spinal cord injury due to a motocross accident, I am paralyzed from the shoulders down so my hands no longer have full function.
While in the rehabilitation center after my accident, the therapists recommended sweat pants. This is because sweat pants are easy to get on and off while dressing. Plus, I was wearing a halo after my multiple spinal surgeries. So at the time, I figured I would be wearing sweatpants for the rest of my life.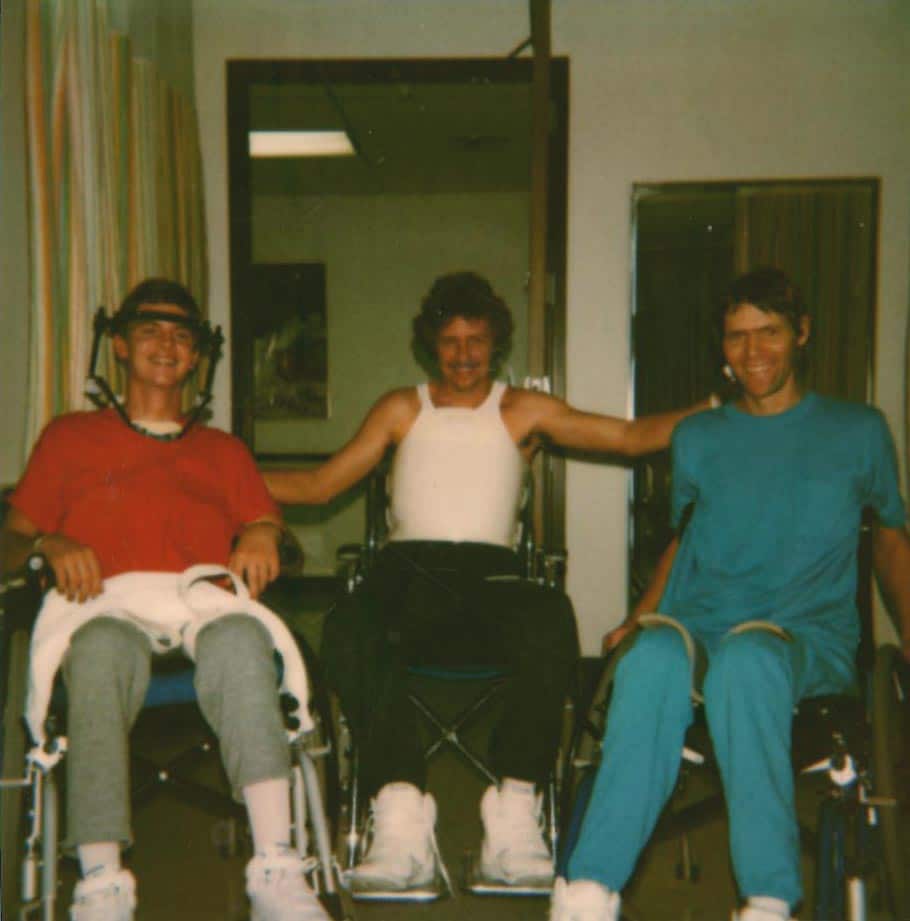 Later, after leaving rehab, I decided I wanted to set some new goals for myself. One of those goals would be learning how to get dressed independently with my spinal cord injury. However, I knew my good old blue jeans were probably going to be impossible for me to put on.
First, they had buttons. This made it too difficult for me to manipulate due to my limited hand dexterity. Also, when someone else put my jeans on for me, it was still hard to keep them up. This was especially noticeable when I made wheelchair transfers. The back of my pants kept coming down. And of course, I couldn't pull them up by myself.
Adaptive Clothing Provides New Options
Finally, one day, while browsing around online, I found out about adaptive clothing.
These are clothes designed specifically for people with physical challenges, such as spinal cord injuries, limited hand dexterity, spina bifida, and more conditions like that.
The adaptive clothing types ranged all the way from shirts to specialized shoes. I was most excited to see the adaptive pants, which looked ideal for people sitting in wheelchairs with limited hand dexterity – just like me!
Nowadays, I guess I'm a pro at getting dressed all on my own, thanks to adaptive clothing. Of course, adaptive pants are still my favorite.
The Unique Features of Adaptive Pants
Here are some of the main features that I and many others find helpful in getting dressed daily.
A higher backside and lower front side are ideal when you are in a wheelchair. You don't have to worry about too much skin showing from the back. Also, this feature helps to keep the front of the pants from bunching up. 
No pockets on the backside eliminate the seams and grooves that can sometimes lead to pressure sores. Speaking as someone who is in a wheelchair for the majority of the day, this is a very important feature.
Elastic waistband helps keep the pants up during normal wear. 

Since my abdominal muscles have deteriorated a little due to my condition, my waistline changes from when I am lying down versus when I am sitting in my chair. The elastic helps accommodate for these size fluctuations and alleviates the need to wear a belt.

They offer a wide variety of different closures (versus standard pants). Some pants offer zippers, Velcro, or hook and eye closures which are easier to manipulate than the standard button closures on regular pants. Some companies still leave the button on the outside, so it still looks like a regular button and eye closure. For those who are unable to use a zipper, the Velcro closure is a great option, because it's easy to use and strong enough to stay closed.
Longer/wider opening on the crotch of the pants, which makes them easier to get on and off. It also helps in gaining access to the urethral area for people who catheterize, especially women.
Fabric loops are sewn into the inside of the pants so no one can see them.  These are designed to help people with limited hand dexterity to help pull the pants up.  
Tips and Techniques for Getting Dressed Independently
When it comes to getting dressed on your own, different people use different techniques. You'll find what works best for you with some practice.
As a quadriplegic, I prefer dressing while in bed. I pull up the pants on both legs while sitting. Next, I lie down and roll from side to side while pulling the pants up.
Some people prefer getting dressed while sitting in their wheelchair. It basically comes down to whatever is easier for you.
It is amazing how many options are available, whether you can dress yourself or whether you have someone that helps you put on your clothes daily.
You'll find quite a few companies online that offer adaptive clothing. If you type "adaptive clothing" in the search engine on your computer, it will bring up a large variety of companies from which to choose.
Questions about the best catheters for your intermittent catheterization needs as a person with physical challenges? 180 Medical can help. Please contact us and a friendly specialist will be glad to help you find the right product for you.