At 180 Medical, we take immense pride in our award-winning customer service, which has always been at the heart of our company. As a leading provider of catheters and ostomy products in America, our goal is to set the standard of care in the home-delivered medical supply industry.
We are thrilled to announce that our dedication to our customers has earned us the prestigious Bronze Stevie® Award for Customer Service in the 21st Annual American Business Awards®.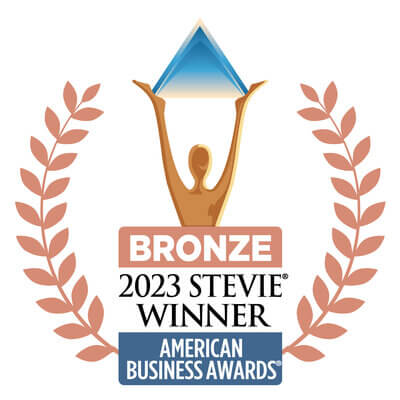 Award-Winning Customer Service Starts with Our Founder
Our founder, Todd Brown, established 180 Medical with a mission to provide customer-centered care and values-driven service.
In 1994, Todd was injured in a tragic motocross accident that left him paralyzed from the chest down. After Todd's spinal cord injury, he needed to start using catheters, but he struggled with knowing how to properly use those products, leading to recurring UTIs (urinary tract infections). Plus, he faced a lot of challenges. He was given a basic straight catheter and told to wash and reuse it. However, that practice can lead to infections, and sure enough, Todd began to experience recurring UTIs (urinary tract infections). Also, he wasn't sure if there were any other product options. At the time, it was hard to find a specialized medical supplier that offered caring service with educational support to learn how to use those products correctly.
When he learned about advanced catheter products, the quality of his life turned around. Todd knew other people likely needed the same kind of help he did. That's why he decided to establish 180 Medical with the goal of turning lives around by providing a higher standard of customer service with the best supplies.
What Sets 180 Medical's Service Apart?
One of the key things that sets 180 Medical apart is our dedication to service. We like to think that service is a shared value that everyone at 180 Medical supports in their roles, no matter what department they may work in. Our employees truly have kind hearts and live with a passion for helping people.
We are honored to receive the Bronze Stevie® Award for Customer Service Department of 2023. This award is a testament to 180 Medical's dedication and passion for providing exceptional service to our customers.
Unlike many companies that rush through calls and online chats, our empathetic team members take the time to truly listen to our customers. We answer any questions they make have. Also, our specialists can help walk them through the process of using their products so they feel comfortable and confident.
Despite our growth as a nationwide supplier with hundreds of employees, we've never lost that small business feeling. We send handwritten birthday and holiday cards to all our customers to maintain the personal touch they love.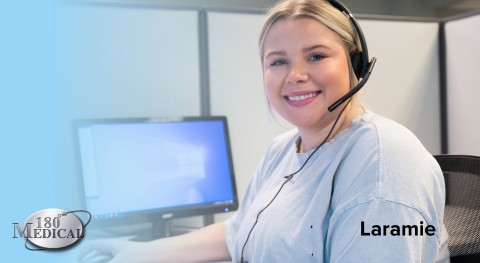 Our Customers' Feedback Matters to Us
We believe that customer feedback is invaluable in improving our services. Based on the input we receive, we have implemented new processes over time, including email and text communications for confirming orders and an online live chat. We've also created a secure online customer portal where customers can access their accounts to keep track of their shipments, bills, and more.
Most recently, we created a new online Help Center where customers can find answers to frequently asked questions without having to make a call. We also offer over 600 articles, videos, and answers to FAQs online, helping our customers make informed decisions about their health and supply needs.
Mission to Keep Improving Our Award-Winning Service
Winning the Bronze Stevie® Award for Customer Service is a great honor. We are grateful for this recognition and remain dedicated to "supplying the products that can turn lives around."
Thank you for trusting us with your medical supply needs. We will continue to strive for excellence and provide the compassionate, knowledgeable, and personalized care that you deserve.
If you are ready to experience our award-winning customer service for yourself, we're ready to help you! Reach out to us to get started.