On August 27th, 180 Medical is proudly celebrating 20 successful years of touching lives and making a difference as the nation's leading supplier of home-delivered catheters and ostomy supplies.
A Look Back at Our Company's Start with Founder Todd Brown
From our humble beginnings, 180 Medical has been dedicated to a mission of helping turn the quality of our customers' lives around by providing unparalleled customer service, compassionate support, reliable shipping, and the best possible medical supplies for each individual's unique needs.
Before the company's start in 2002, Todd Brown, Founder of 180 Medical, grew up active and participated in many sports. He especially loved riding his motorcycle. Eventually, Todd got involved in a more competitive sport known as motocross.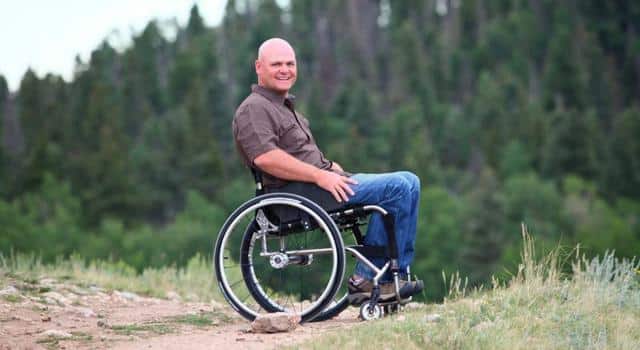 In 1994, Todd was severely injured in a motocross accident and was left with a T7-8 spinal cord injury. He was now a paraplegic, paralyzed from the chest down, but he didn't let his new condition dampen his spirit or his love of sports and physical activity.
However, living with a spinal cord injury also came with challenges Todd hadn't expected, such as learning to self-catheterize. Not knowing what else to do, Todd began washing and reusing his straight catheters. However, this led to recurring urinary tract infections, which began to drain him physically. In addition to his fatigue and ongoing issues, the medical supply companies he dealt with simply didn't take the time to understand his needs, answer his questions, or help him find a solution.
Eventually, through friends in the handcycle racing community, Todd learned about sterile-use closed system catheters, improving his health. He realized there were others out there like him who were facing many of the same issues.
Creating a Company To Make a Difference
In 2002, Todd founded a medical supply company out of his home garage to begin supplying locally in Oklahoma City. Since then, 180 Medical has become the leading catheter supplier in America and one of the top ostomy supply companies as well. Today, we still keep Todd's vision alive as a company that aims to help turn the quality of our customers' lives around.
It's an honor and a joy to continue Todd's mission for this company when he founded it twenty years ago. Over the years, I've witnessed much of this company's growth, and it's very humbling to realize just how many people we've helped over the years, thanks to Todd's original vision
180 Celebrates the 20th Anniversary of Turning Lives Around
Our mission to positively impact lives has also reached into our communities and our country by giving back, volunteering, providing two annual scholarship programs for college students, and supporting hundreds of organizations and events over the years, including the OKASA Wheelchair Basketball Tournament, the Special Olympics, Feed the Children, and many more.
In addition, we offer personalized peer support through our team of Patient Advocates, who provide encouragement, resources, and care using their firsthand experience of living with a disability and using catheter supplies.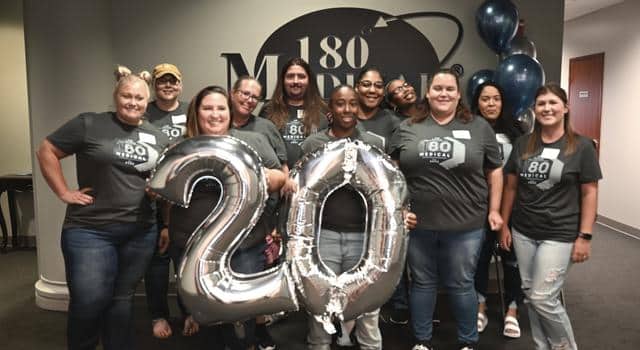 For 20 years now, through 180 Medical's dedication to compassionate customer service and the kind of care we'd offer our own families, we have been helping customers not only learn how to adjust to using their supplies but how to thrive and live independently.
180 Medical is a leading nationwide provider of sterile intermittent catheter supplies and ostomy supplies. Our focus is on helping the members of the 180 Medical community find the right products to suit their needs and preferences.
As an ACHC-accredited provider, 180 Medical is in-network with thousands of health insurance plans, including Medicare, state Medicaid programs, and private insurance plans such as Blue Cross Blue Shield, UnitedHealthcare, and Cigna. We offer free samples, free shipping, and no upfront costs.
Contact us to get started!