180 Medical has been celebrating all week leading up to our 15th corporate anniversary on August 27th. We've been having a blast with a lot of activities, such as an ice cream social, decoration contest, and even food truck visits. In addition, we're also taking a moment to honor our company's rich history while looking ahead to the future.
Looking Back at the History of 180 Medical on our 15th Anniversary
First, let's take a look back at the history of 180 Medical and the story of our founder, Todd Brown. In 1994, Todd sustained a spinal cord injury in a motocross accident. After leaving rehabilitation, he had to navigate the world as a new paraplegic. In addition, he began dealing with frequent urinary tract infections (UTIs) due to only having red rubber catheters to wash and reuse.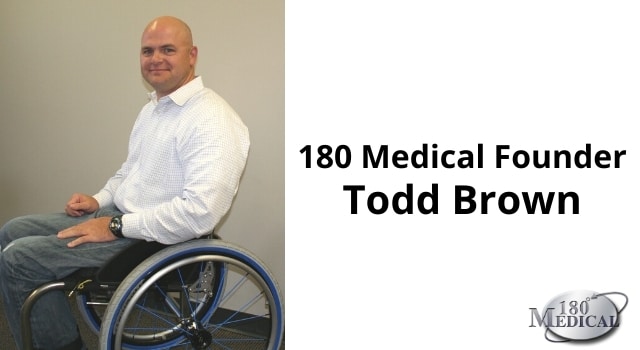 When he tried to find a solution, the medical supply companies he talked to didn't know much about their own products. Plus, he felt like just another number to them rather than a customer who mattered. That's when he made a crucial decision to create his own medical supply company. He wanted to create a way to truly make a difference for people in similar situations.
However, he knew starting his own business would be a challenge. At first, Todd was the sole territory representative. In addition, the company's first warehouse was his home's garage.
Despite the initial challenges, 180 Medical has grown to become one of the largest nationally-accredited providers of sterile use intermittent catheters, incontinence supplies, and ostomy products. We have representatives and locations across the country. Plus, we're one of the Best Places to Work in Oklahoma.
Of course, none of this would be possible without Todd's strong vision for his company.
180 Medical's Mission and Values
At the beginning, Todd decided 180 Medical would follow a set of values, which we call "The 180 Way." We have a mission to help turn lives around with the best products and service possible. Here are our fvie foundational values.
Specialists
We make sure our staff is fully trained and truly deserving of the title "specialist," so our customers can feel confident knowing the friendly person on the other end of the phone line understands their needs, their condition, and their product options that may work best for their individual situation.
Compassion
We understand that the people we supply may be going through hard times or difficult transitions post-diagnosis as they learn to adapt to using catheters and/or ostomy supplies. In every interaction, 180 Medical treats every customer as if they are a member of our own family and offers them a listening ear. Simply put, we truly care!
Integrity
Even when it takes more time and effort on our part, we do what's right every time. Because of our dedication to following the strictest guidelines, we are nationally accredited with the ACHC, and we have a grade of A+ with the Better Business Bureau. We also won the BBB Torch Award for Ethics in 2016.
Education
We make it a point to be an available source of knowledge to our customers. 180 Medical offers informative learning material in colorful step-by-step booklets, DVDs, blog posts, and social media posts, and we even have our own unique program just for kids called the 180 Medical Kids Club to help children who are learning how to cath for the first time.
Service
Service is at the heart of the 180 Way. We think of our customers first. That's why we go the extra mile to make sure their supply needs are taken care of.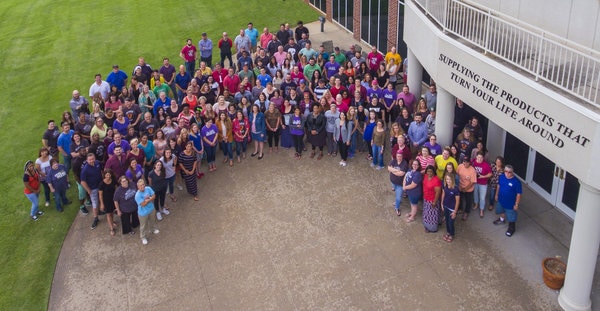 We believe that the 180 Way is also a big part of why our company thrives internally as well. 180 Medical fosters a positive, cooperative work environment where team members can grow and learn and truly look forward to coming to work every day.
Thank You for a Great 15 Years
Although 180 Medical has grown quite a bit from its humble beginnings in 2002, our mission, values, and heart of the company remain the same. While we continue to grow and constantly work to improve, we absolutely have to say a special "thank you" to our wonderful customers and all of the hard-working, compassionate healthcare professionals that we are truly blessed to be able to work with and serve.
Here's to many more years of being one of the best medical supply companies in America!