Today marks a full 20 years that have passed since our founder was involved in a motocross accident. Ultimately, Todd Brown's resulting spinal cord injury led to his idea to create a company that could turn lives around with superior catheter products and out-of-this-world customer service. That company is 180 Medical.
While this day isn't necessarily a day to celebrate, we'd like to take a moment to reflect back on the past 20 years while emphasizing all the positive outcomes of this moment in Todd's life.
Todd Brown's Spinal Cord Injury
Many of you may know by now what an inspiring life Todd has led thus far. From an early age, he was very active and participated in various sports like basketball and track. He grew up around motorcycles. His dad was involved in a sport called motocross, which is a physically demanding form of motorcycle racing on mostly off-road closed courses.
"My brother and I started racing at a very young age," says Todd, recalling his passion for the sport.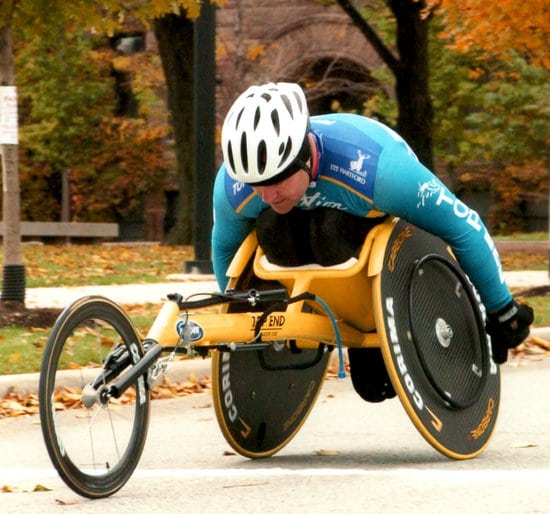 Then in 1994, after graduating college and marrying his wife Annette, a tragic accident during a motocross jump left Todd with a T-7,8 spinal cord injury. He was only 25 years old. Now, he was paralyzed from the waist down.
While in the hospital, Todd called his closest friends and family to let them know. Immediately, his wife and family rushed to be by his side. It was a tragic day, to be sure. However, everyone around Todd saw how his indomitable spirit and positive attitude had not changed.
He basically said, 'Well, God put this in front of me and gave me some challenges,' and it didn't make a difference to him.
Todd knew his life would never be quite the same as it was before the motocross accident that left him paralyzed. However, he was ready to look ahead to the bright side.
Life with a Spinal Cord Injury
Part of the difficulties Todd faced as a new paraplegic was nearly constant UTIs (urinary tract infections). This mainly occurred because he'd been told to clean and reuse his red rubber catheters. These infections were negatively impacting the quality of his life.
In addition, while trying to find the medical supplies he needed, he had to deal with supply companies that didn't seem to care to understand his condition and needs. Also, he had to deal with frequent trips to the doctor as well as constant doses of antibiotics due to his UTIs.
Feeling worn down and tired of being sick, Todd knew there had to be a better way.
Despite all of that, the drive to stay active was still inside Todd, so he began doing wheelchair races. He participated in his first wheelchair marathon just six months after his motocross accident.
Todd Brown's Life Turns Around After His Spinal Cord Injury
One day, a fellow athlete friend talked to Todd about his issues with frequent UTIs and asked if he'd ever heard of sterile-use catheterization (which is the process of using a catheter one time and then disposing of it, versus reusing after cleaning it) and gave him a closed system catheter to try out.
Todd's health began to improve, and he realized that, with continued use of the right equipment and the right techniques, his quality of life had done a 180 degree turn back in the right direction.
Starting 180 Medical to Turn Others' Lives Around
It was not long after this that Todd decided he wanted to start a company that would be able to provide the right equipment, great service, and education to anyone who needed catheters and other supplies.
It was a leap of faith, and he and his wife didn't have much starting out, but Todd was ready to make his dreams a reality, so they started their medical supply company out of their own garage. Todd just knew he could make a difference in others' lives.
Over those 20 years since Todd's accident, he has not only started 180 Medical, which is one of the fastest-growing, nationally accredited providers of sterile use catheters and ostomy supplies, he has also accomplished much more.

He and his wife are both strong advocates for adoption. He still takes time to visit spinal cord injury patients in rehab, and he will often mentor the newly injured. Even with his continually growing business, he finds time for his family and his passions, like fishing, hand-cycling, snow-skiing, and staying active in his church.
Todd's story inspires everyone who hears it. He is a driven and kindhearted individual who turned a negative into a positive by working hard to start a successful business, and he achieved his goal of turning lives around through 180 Medical.