Are you seeking a career where your hard work and compassionate heart will be valued? Think about applying for a job where you can enjoy what you do while making a difference. Check out the top 10 reasons to work at 180 Medical.
Top 10 Reasons to Apply for a Job at 180 Medical
Casual Wear All Week
How many workplaces allow their employees to wear jeans and t-shirts all week long? Not many! It may seem like a small thing, but we all love that we don't have to put on business attire every day. The focus of our company is based more on the value of the work you put in every day rather than how you look.
Goal-Driven Incentives
Each week, we set a goal for ourselves that allows us to focus on our customers' satisfaction. If we meet those goals, we may have a tasty treat catered in! Based on your position and how much you're willing to go above and beyond every day, you could also be eligible for other incentives, such as quarterly awards, bonuses, and gift cards.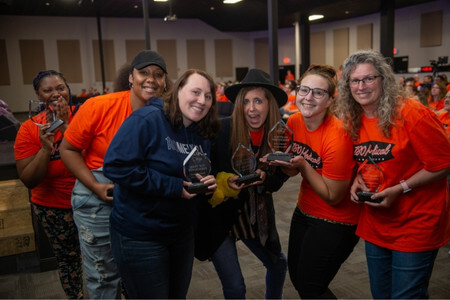 A Competitive Employee Benefits Package
180 Medical offers a full benefits package, including health/medical insurance, dental insurance, and life insurance. Plus, employees can invest in a 401(k) retirement plan with a generous company match. We also offer options for vision insurance as well as short and long-term disability. Paid time off and sick leave is also included in your benefits package.
Positively Affecting Others' Lives Daily
At 180 Medical, we have the unique opportunity to turn our customers' lives around with personal, friendly service. It's not uncommon for the customers we speak with on a daily basis to be going through a difficult personal time. We get to lighten their load a little by offering them a listening ear as well as the medical supplies that are necessary for their health.
Opportunities to Give Back to Our Local Community
We're not only blessed with the chance to help our customers, but we also have regular opportunities that allow you to participate in charitable events to help give back. There are annual events that we attend locally, such as the National MS Society's Central Oklahoma Walk MS event, the Endeavor Games, OU Medicine's Corporate Challenge, and OKASA's annual wheelchair basketball tournament. We also volunteer at food banks and help out with Habitat for Humanity. 180 Medical employees also love getting a chance every year to help families and children in need around the holidays with local charities like the Sharing Tree.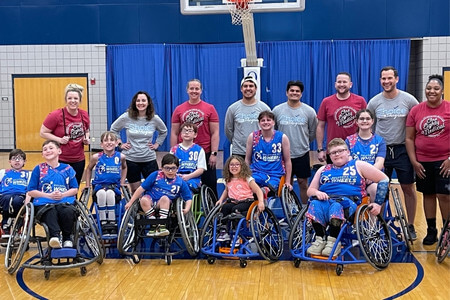 Company Events Keep It Fun Year-Round
There's always something new happening at 180 Medical, including holiday happenings and fun contests. Just a few of the things we look forward to each year include our annual chili and salsa cook-off, our company Christmas party, Halloween costume contests, bowling night, Thunder Up decorating competition celebrating Oklahoma City's local NBA team, and regular holiday potlucks and snack days.
The Chance for Career Growth Within the Company
Not only will your position give you a sense of purpose, but you also get personal enrichment. You'll get on-the-job training and chances to shadow other job positions to learn what they do on a daily basis. Plus, 180 Medical provides ongoing learning opportunities so that you can stay knowledgeable in your field.
Working at 180 Medical Means Being a Part of Our Family
Our staff is full of friendly people with a heart for helping others and a great work ethic. So when you come to work at 180 Medical, you know you're working alongside others who are ready to make your day better!
We're committed to providing a positive, inclusive workplace where you can feel appreciated, welcome, and heard.
Our Employee Satisfaction Rates Are Consistently High
2022 was our 13th year to be again selected as one of the Best Places to Work in Oklahoma. This is awarded by the Best Companies Group based on a workplace's business practices, company philosophy, and demographics.
It's an important award because it's largely based on an in-depth survey of our employees' anonymous feedback about how they feel about working here.
We're honored to continue to be ranked among the top employers in the state by our employees. We think that says a lot about 180 Medical's positive culture, based on what we call "the 180 Way."
The 180 Way consists of five main principles that we believe in: being Specialists in what we do, offering Compassion to others, maintaining our Integrity by always doing what's right, and offering Education to both our employees and our customers so they can be better informed about the products they use, and providing superior Service.
Do What You Love – Love What You Do
At 180 Medical, we're not just about business. We do work hard to take good care of our customers. However, we also come to work knowing we're going to have a good day around friendly people. Plus, our employees are hired for positions that work best with their particular talents and skill sets.
If you think you might be ready for a job that offers you all of the above and gives you the chance to say, "I really do love what I do," consider applying for one of the open positions on our Careers page today!