Diversity and Inclusion at 180 Medical
---
Our Commitment
At 180 Medical, we not only share a commitment to positively impact the lives of our customers. We also share the desire to foster a truly safe and encouraging work environment where each employee feels appreciated, welcome, and heard — regardless of gender, race, culture, sexual orientation, or ability.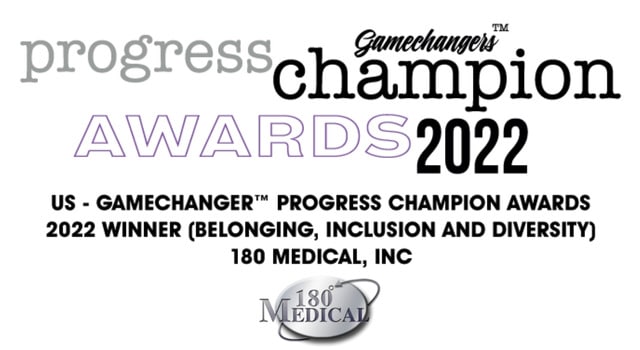 As a company founded by a person with a disability, we've been dedicated from the start to providing a diverse and inclusive workplace while also upholding our values of compassion and integrity.
Additionally, we ensure that our hiring process and our business practices from the top down are fair and equitable.
Diversity, inclusion, and equality are more than just words for us. They are values that guide how we build our teams, cultivate leaders, and create a culture where everyone is valued. We strive to create a workplace where everyone feels empowered to bring their full, authentic selves to enrich our culture at 180 Medical.
Diversity and Inclusion Means Every Voice Matters
180 Medical provides a welcoming, fun workplace where employees from all backgrounds can feel they belong. Through various initiatives and practices, we ensure that a variety of perspectives are heard and represented.
One way we encourage a work culture of inclusivity is through our Employee Resource Groups (ERGs).
Employee Resource Groups at 180 Medical
180 Medical's Employee Resource Groups provide a safe space where employees from all our locations can come together for mentoring, listening, and learning as well as finding a sense of community. Plus, each ERG offers unique opportunities for mentorship and professional development.

The Pride Network

The Pride Network at 180 Medical provides a safe space for all LGBTQ+ employees and allies to connect, learn, and share. Employees also have opportunities for volunteering.


The Black Employee Network

The Black Employee Network (B.E.N.) fosters inter-cultural understanding with black employees and allies through peer education and sharing experiences through discussions.


Women's Network

The Women's Network empowers, supports, and inspires our female employees with leadership skills, mentoring opportunities, unconscious bias training, and more.
As an organization, we strive for real equality, embrace diversity and inclusion, and seek to listen, understand, and improve. Driven by our core values, we do all we can to help improve the health and well-being of people across the world while playing our part in building a more positive, tolerant, and respectful society.

Come Join the 180 Medical Team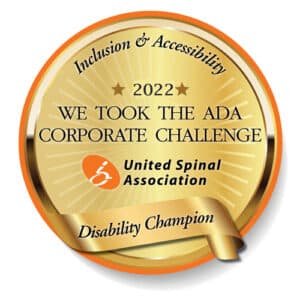 At 180 Medical, we know our success comes from having a diverse staff of individuals with different strengths and unique backgrounds. However, the one thing we all share here is a commitment to positively impacting the lives around us.
We're a growing company with a goal to continue providing new, meaningful ways for everyone to feel they have a place at our table. That's just one of the many reasons why we've been named one of the Best Places to Work in Oklahoma for 13 years.
If you're ready to grow your career with an employer that truly cares, we invite you to check out our open positions and apply to become part of the 180 Medical team.