Jessica was just 25 years old when she was first diagnosed with multiple sclerosis (MS). In the following years of her life, she would go through some severe symptoms, but with the help of her healthcare team, she has overcome many of her challenges and found a new confidence. Today, she likes to share her experiences to help encourage and educate others who are new to living with MS.
We'd love for you to meet Jessica, a member of the 180 Medical Community, and hear her story. She also shares some helpful tips for others who are learning to use catheters.
Living with MS: Jessica's 180 Medical Community Story
Jessica began experiencing early symptoms of multiple sclerosis, such as fatigue, loss of balance, and tingling limbs. That's when she knew it was time to see the doctor. However, getting an official diagnosis didn't make things feel any better at first.
"I was so afraid, so I went online to read all about MS," says Jessica, "but the list of things that might happen to me made me stop researching."
Unfortunately, her multiple sclerosis symptoms kept getting more severe.
"By age 27, just two years into my diagnosis, I was unable to walk or control my bladder. I even lost my eyesight at one point."
It was a terrifying time for Jessica, who felt alone. She wasn't sure what questions to ask or who to turn to for help.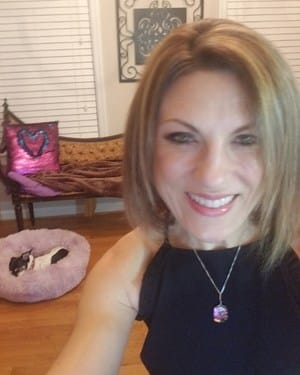 A Turning Point
Eventually, Jessica's insurance changed, and she decided it was time to find a neurologist specializing in multiple sclerosis. This change was a major turning point in Jessica's life.
"My new doctor taught me more in that very first appointment about multiple sclerosis than I had learned in my first two years after my diagnosis with other doctors," says Jessica. "I finally felt really confident after that first visit."
Her new neurologist took time to listen and understand what was going on with Jessica. Next, he came up with a plan to begin targeting her symptoms and slowing the progression of her disease.
"I started chemotherapy first. After that, I began taking a disease-modifying medicine," she says. "That's when I started to feel more in control and less afraid of my future. I was lucky to be at a clinic where my neurologist could refer me to specialists for my individual symptoms, and the doctors would team up together to get me the help I needed."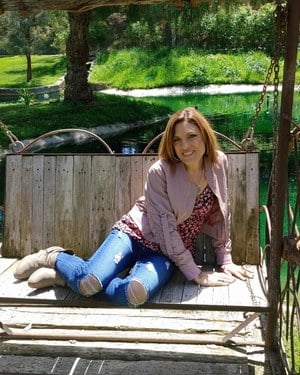 Facing the Challenge of Learning How to Use Catheters
Multiple sclerosis, a disease that attacks the nerves of the body, can sometimes cause bladder problems too, such as MS-related urinary incontinence or bladder retention.
Doctors may sometimes prescribe intermittent catheters in cases where a patient with multiple sclerosis needs help emptying their bladder fully. In Jessica's case, using an intermittent catheter was the best option, but she wasn't excited about the idea at all at first.
"When I needed to learn how to use a catheter, I was mortified," says Jessica. "I thought it would hurt, and I was so worried I wouldn't be able to go through with it. I was so lucky to have the best nurse! She spent so much time with me in the office teaching me different ways to position my legs and use my fingers to help with catheter insertion. Once I went home and started to try the different methods she taught me, I realized it wasn't as scary as I thought but was still a learning process."
Jessica's Tips for Using Catheters When Living with MS
Jessica knows firsthand what it can feel like to face new challenges like learning to use catheters. That's why she wants to help others with multiple sclerosis who may be new to the world of using urinary catheters. Here are a few of her tips that may help.
1. Ask plenty of questions and seek out resources online.
Looking back to when she was first diagnosed with multiple sclerosis, Jessica says she would have really benefitted from having the right resources and support early on. "I often think about how things would have been so much different if I had known how to connect with others quickly and comfortably. It's so important to learn from real people living a normal life and be able to ask questions without judgment."
The National MS Society has been a great help to Jessica in learning about living with multiple sclerosis. In addition, you may find a sense of community by searching for online support groups or social media groups.
She says, "I like having different groups I can join from general groups of people with MS to groups with people who are on the same medicine as I am, to groups for people with bladder symptoms. We can talk about embarrassing bladder stories and discuss information about using catheters, UTIs, and tips for living with bladder problems."
Also, you can find plenty of helpful resources and tips for living with bladder problems and learning about catheters on 180 Medical's blog. Plus, we offer helpful step-by-step instructions for learning how to use catheters at howtocath.com.
2. Don't be afraid of using catheters.
"I know how scary the thought of using a catheter is to someone who hears it for the first time," shares Jessica. "When they told me I would need to start self-catheterizing, I pictured a life where I was wearing a collection bag strapped around my leg and have to plan my outfits around it and act as my own nurse emptying and caring for an in-dwelling catheter. That's all I knew at the time! I felt like it would be embarrassing, dehumanizing, and just plain disgusting! I was amazed when I saw how wrong my initial perception was!"
Jessica soon discovered that using intermittent catheters can actually help maintain your independence and even improve your quality of life when you're dealing with symptoms like leakage and difficulty emptying your bladder.
Jessica says one of the top questions she gets asked is "Will using a catheter hurt or feel weird?" She worried about that at first too. However, she learned that using catheters shouldn't hurt when self-catheterization is done correctly.
3. Getting the right catheter supplies can make all the difference.
As someone who has had MS-related bladder problems for over a decade now, Jessica says that she has tried just about every kind of catheter out there. She knows firsthand that the right catheter makes all the difference in the quality of one's life.
"I've used straight catheters, the kind you have to put lubricant on, but that was time-consuming and required too many supplies for me. I've used hydrophilic catheters where I had to squeeze a pouch to activate lubrication, but it didn't work out for me since they felt messy."
Finally, after years of trying out different options, Jessica found just the right catheter type for her unique needs: the Hollister Infyna Chic Female Catheter.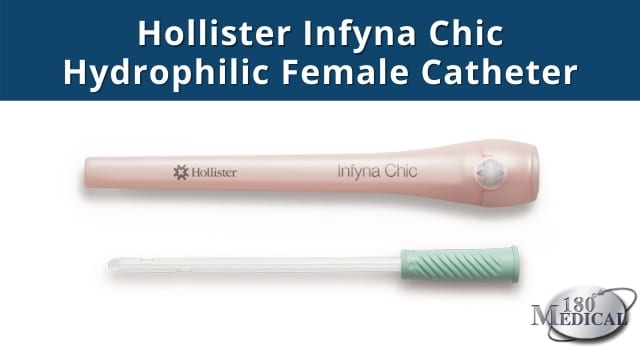 Hollister's Infyna Chic Catheter for women features chic packaging that's easy to conceal. Also, the catheter itself is pre-hydrated and ready to use as soon as you're ready to cath.
"I love that it's discreet in shape, size, and color," says Jessica. "It is pre-lubricated and very gentle to insert. It is easy to open the cap, remove the catheter, handle it without getting messy, and easy to dispose of with an attached cap that closes completely for discreet disposal."
Curious about trying out the Infyna Chic catheter? You can request free samples through 180 Medical. We have specialized in providing intermittent catheter supplies for twenty years, so we really know our products inside and out. Our compassionate specialists take the time to listen and understand our customers' needs while answering any questions and explaining how delivery and billing will work.
"I've had nothing but a great experience with 180 Medical's customer service," Jessica says.
4. Don't stress too much during self-catheterization.
Getting stressed out when you self-cath can lead to difficulty with insertion.
"I have learned that when I'm stressed or in a hurry, I will clench and cannot insert my catheter," shares Jessica. "Now I try not to get too frustrated. I've learned ways to breathe, relax, or change my position to get the catheter inserted."
In other words, you never want to force your catheter in or rush too much during the process. It can be frustrating when you live a busy lifestyle. However, emptying your bladder is now an important part of keeping you healthy, so take your time and try to relax.
5. You can use catheters and stay discreet even when traveling.
Using catheters won't mean that everyone around you has to know. Jessica shares that there are ways to make your bathroom routine as private as possible.
Start with checking into catheter options like pocket catheters at 180 Medical. Our specialists can help you try out samples and find what will work best.
As a former elementary school teacher and a current frequent traveler, Jessica learned quickly how to keep her catheterization needs discreet. "I have found that it's best to use catheters that fit into small, unassuming cosmetic-type pouches. That way, I can store and carry my catheters discreetly."
Jessica says that she always wraps the catheter (even in its casing) in a paper towel when she throws it away. This is another easy step to make your catheterization routine more private.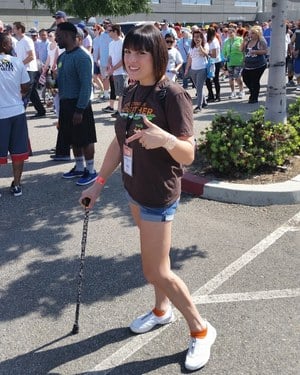 Thriving on Helping Others with Multiple Sclerosis
Today, Jessica lives with her husband and their adorable dogs. She frequently travels across the country as a public speaker. She loves sharing her experience and educating others about how to live well with multiple sclerosis.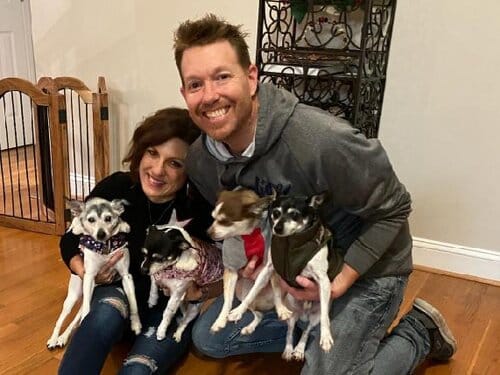 Of course, the learning process is never over, especially when it comes to navigating new symptoms or physical challenges. However, Jessica says that "having a team of specialists was integral in my becoming the strong, proactive person and patient I am today. Knowing I was being cared for in such a collaborative way gave me peace of mind that I wasn't getting lost in the healthcare shuffle."
Jessica says she likes being open and real about living with MS and using catheters. "I try to speak candidly about something that may seem so uncomfortable. I like to break the perception that catheters will hinder your life by showing how active and normal I am! I've been using catheters for over a decade and have learned to view them as an essential part of my life and not to put myself down because of them."