My name is Brendan Downes, and I'm a Patient Advocate at 180 Medical. If you've read my blog posts, you've probably noticed that in addition to being passionate about giving back and helping others, I love wheelchair sports. Wheelchair softball, in particular, has become one of my biggest passions. Now, I'm proud to share that I'm the President of the National Wheelchair Softball Association (NWSA).
My History with Wheelchair Softball
Over the years, I have been fortunate enough to play for several domestic teams (St. Paul Rollin' Saints, Minnesota Rollin' Twins, and Texas Rollin' Rangers). I also had the honor of playing twice for Team USA in tournaments that took me to Sapporo and Tokyo, Japan.
I have done everything I can to help promote this sport from being one of the World Series Tournament hosts in Arlington, TX (2017) to participation in wheelchair softball demonstrations at Japanese elementary schools.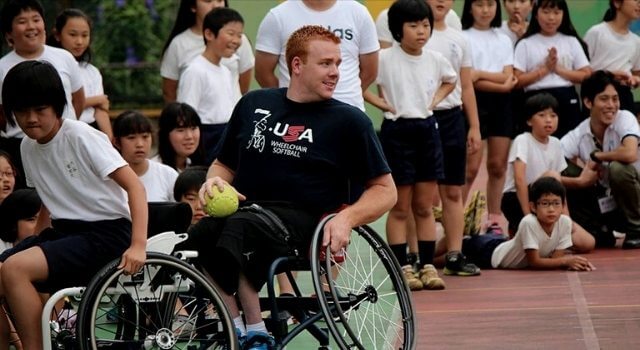 And recently, I got a new opportunity to give back by being elected as the new President of the National Wheelchair Softball Association.
Contact Brendan
About the National Wheelchair Softball Association
The National Wheelchair Softball Association (NWSA) has been the governing body for wheelchair softball in the United States since 1976.
Wheelchair softball is played under the official rules of 16-inch slow-pitch softball as approved by the Amateur Softball Association of America. However, since the game is for players in wheelchairs, they play by certain modified rules.
Each summer, teams around the United States (and the world) compete on a regular tournament-based schedule. In August, the NWSA hosts the Wheelchair Softball World Series to determine an annual National Champion.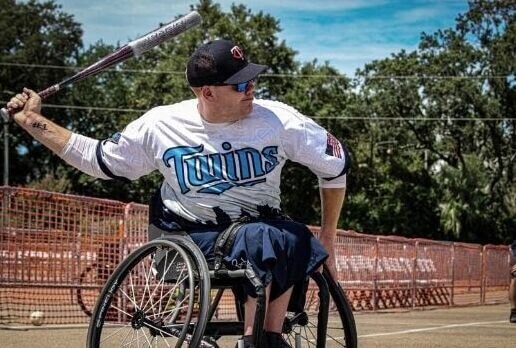 Today, the NWSA has about 40 adult teams and 4-5 junior teams. Plus, around 15-20 non-member teams practice and play locally. Around 350 players attend the annual Wheelchair Softball World Series tournament.
Also, the National Wheelchair Softball Association created a Youth Division in 2007 for players between the ages of 10 and 18. Right now, the NWSA has around 100 youth participants, and we hope to grow it to eventually host two different divisions (Varsity and Junior Varsity.
Wheelchair softball is one of the most inclusive wheelchair sports in the United States. Approximately 55-66% of the estimated 700 wheelchair softball players in the USA have a spinal cord injury (SCI). Other wheelchair softball athletes live with conditions like amputation, spina bifida, cerebral palsy, multiple sclerosis, and issues post-polio.
My Areas of Focus as the President of the NWSA
Becoming President of the National Wheelchair Softball Association (USA Wheelchair Softball) comes with a great sense of pride and honor. I have loved being a part of this league ever since I started playing as a junior in high school.
As President of the NWSA, my two biggest areas of focus will be the continued growth of the sport (both domestically and internationally) and bringing some consistent sponsorships into supporting this growing game.
As a target, we need growth in areas where we currently have little to no opportunity for potential players in the United States. Plus, we want to help expand participation across the globe with aspirations of inclusion as a Summer Sport in the Paralympics (perhaps as soon as the Paralympic Games in Los Angeles in 2028).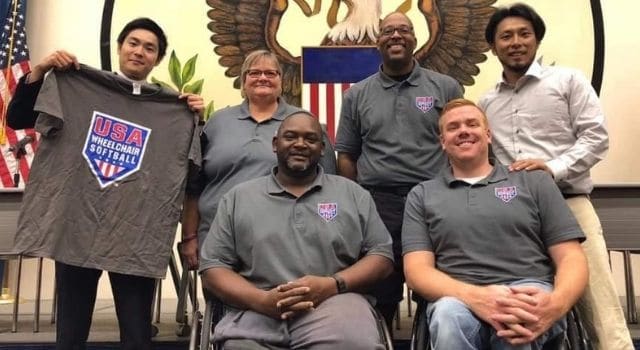 The Importance of Sponsorships and Support
To achieve this domestic and international growth, sponsorships and financial support will be imperative because often the biggest inhibitor to participation is funding. This can be especially true for adult-level programs because most people donate to support our youth programs. Of course, this is fantastic! However, many people don't realize that those same youth participants, like me, grow up and remain just as competitive but end up losing vital support to make their dreams a realization.
Another key reason to support adult adaptive sports is that a significant portion of our athlete base sustained a spinal cord injury as an adult. Therefore, this is their first-ever opportunity to play, compete, and rekindle their athletic spirit post-injury.
In addition to the health and wellness benefits of adaptive sports, the opportunity to compete, interact with and meet peers, and create bonds with people around the world are significant benefits. Wheelchair sports are a fabulous mechanism for empowering people with disabilities to become healthier, live independently, and enjoy improved emotional and physical well-being.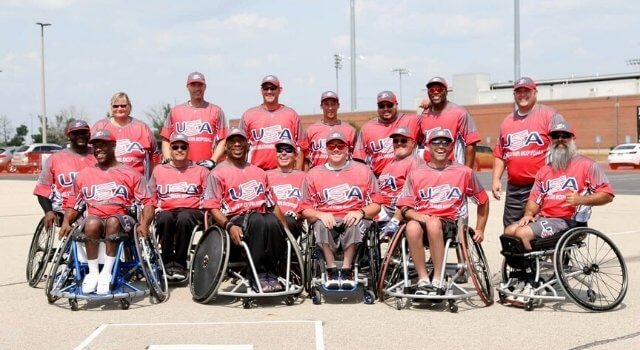 More About USA Wheelchair Softball
I'm incredibly proud to be the new President of the NWSA. Also, I'm excited to be team captain of the 2022 USA Team competing in Osaka, Japan later this year.
Want to know more about the NWSA and Wheelchair Softball? Visit wheelchairsoftball.org. You can also keep up with the latest updates on the USA Wheelchair Softball Facebook page.
Interested in becoming a sponsor of NWSA? Want to help develop a new wheelchair softball team in your community or volunteer with an established team? Reach out to me, and I will be happy to discuss those opportunities!
Contact Brendan
Also, take a look at the below video about wheelchair softball, Adapting America's Pastime.