Have you ever wondered whether you should throw away your intermittent catheters after you use them once? If so, you're not the only one.
At 180 Medical, we sometimes hear from customers who have been told that it's safe or economical to reuse their intermittent catheters. Some people think it's a way to reduce their plastic use. However, there's a very good reason why you may not want to risk washing and reusing your catheters!
Ready to try sterile use catheterization to help reduce your risk of UTIs? Get started by requesting free catheter samples at 180 Medical! 
Get Free Samples
The Surprise Risk of Washing and Reusing Catheters
UTIs (urinary tract infections) are a fairly common but painful ailment that affects many people. Odds are, you may have experienced one already at some point.
Did you know that reusing catheters actually increases the risk of contracting UTIs?
Multiple tests in professional research settings indicate a risk of infection when reusing catheters. Even if researchers cleaned the catheters, the risk remained.
One laboratory test using PVC urethral catheters found that a full antibacterial washing method still failed to sanitize 67% of the catheters.
No matter what your method of cleaning a catheter may be, pathogens and organisms, including E. coli, get left behind, which can end up causing urinary tract infections and illness.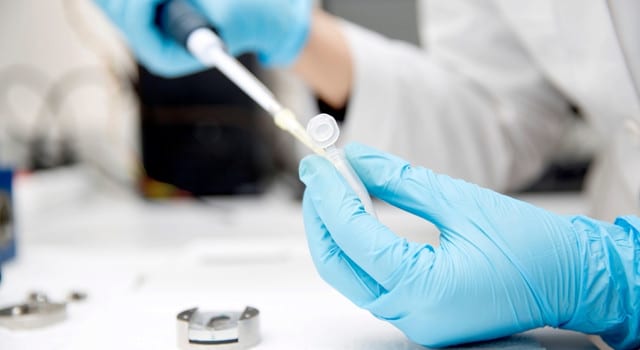 Can I Wash and Reuse My Catheters?
The FDA recommends that intermittent catheters be considered single-use devices only.
This is why you will see a small symbol that looks like a 2 with a slash over it (pictured to the right) printed on every catheter package. You can find out all about the rest of the symbols of your catheter's packaging and what they mean in this helpful blog.
According to researchers at UBC (University of British Columbia), the idea that you can reuse your catheter without risk to your health is simply not true.
A Vancouver clinician and professor of medicine at UBC, Dr. Andrei Krassioukov, pointed to his experience working at the Summer Paralympics in London. He found that the athletes who used their intermittent catheters once and then properly disposed of them experienced 3 to 4 times fewer UTIs than athletes who reused their catheters.

Urinary Tract Infections From Reusing Catheters
If you've ever experienced a UTI, you already know how painful and uncomfortable this type of infection can be. Doctors most commonly prescribe a round of antibiotics to treat this type of infection.
According to a recently published study, UTIs lead to over 7 million physician visits each year, and the financial costs associated with UTIs in the United States alone total around $1.6 billion annually.
Some of the most common symptoms of UTIs include:

Smelly, cloudy, or bloody urine
Chills
Pain in the abdomen and back or pain when urinating
Burning sensation in the urethra
Increased need to go to the restroom
Urinary incontinence (inability to hold back your urine)
If you experience any of these symptoms, it's important to schedule a visit with your doctor as soon as possible so you can be treated before the symptoms progress.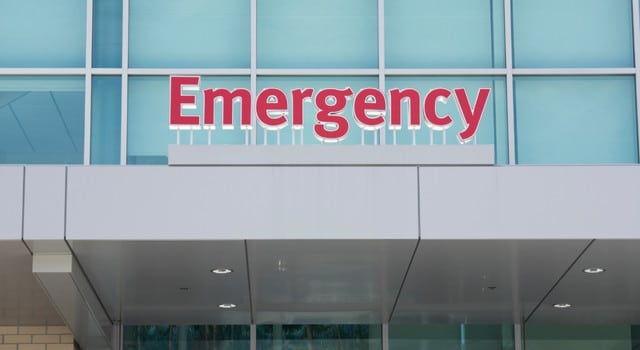 When UTIs go untreated, the infection may spread upwards to the bladder and even into the kidneys. Kidney infections can be dangerous to the point of life-threatening symptoms that may require a trip to the emergency room and hospitalization.
This is why it's crucial to treat UTIs as soon as possible and do all you can to practice proper cathing hygiene to decrease your risk of infection.
Founder Todd Brown's Experience with UTIs
180 Medical's founder Todd Brown has personal experience with the pitfalls of reusing intermittent catheters. After Todd's spinal cord injury, he washed and reused his intermittent catheters, but he kept getting recurrent UTIs that dragged down his health and energy levels. This was all while he was trying to get back to a normal life after rehabilitation therapy.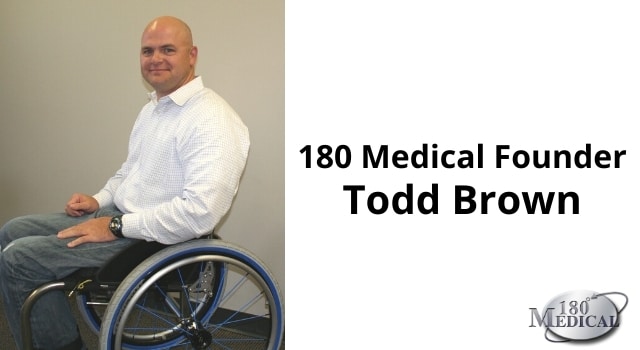 Thanks to some friends he met in the wheelchair racing community, Todd learned about sterile use (also called single-use), which is the practice of using a catheter once and then disposing of it. He was also introduced to the world of advanced catheter products that are designed to reduce the risk of UTIs, like closed system catheters.
The recurrent UTIs that had plagued him went away, and Todd felt like his quality of life had taken a 180-degree turn. This all led to Todd's decision to create 180 Medical. He wanted to be able to turn others' lives around too.
Today, Todd's experience still guides us in all we do to provide our customers with high-quality, affordable urethral catheter products.
Contact 180 Medical
Where To Order Sterile Catheters Online
We understand that the process of ordering intermittent catheters can be daunting. Our trained Catheter Specialists will gladly listen to your needs, preferences, and budgetary concerns.
We provide full information on all types of catheters available on the market and helpful instructional guides on how to self-cath.
When you order through 180 Medical, you can rest easy knowing we take care of everything. We'll even contact your doctor if your insurance requires additional documentation. We also offer free shipping right to your door.
Contact 180 Medical today to find the right catheter for you and start turning your life around!
Disclaimer: This post's intent is to provide a general understanding of the potential risks of reusing catheters. Please do not use this information in place of medical advice from your professional healthcare provider.
Sources: Kathleen Christison, Walter Matthias, Jean-Jacques J.M. Wyndaele, Michael Kennelly, Thomas M. Kessler, Vanessa K. Noonan, Fallah Nader, and Andrei V. Krassioukov. Journal of Neurotrauma. Apr 2018.
FME Wagenlehner, MD, PhD; KG Naber, MD, PhD. Urinary Tract Infections – General. www.antimicrobe.org