Does your child need to use catheters to drain their bladder? Are they getting to an age where they think they may be ready to start using catheters on their own? If so, you may be wonder "what should my child know about self-catheterization?"
How Do I Know If My Child Is Ready to Self-Cath?
First, your child's doctor may test to see if they're ready to start self-cathing. This may include an examination of hand skills, vision, and ability to follow directions or a set schedule. Additionally, they may ask your child to do it themselves while in the presence of a nurse or doctor to make sure they are doing it correctly.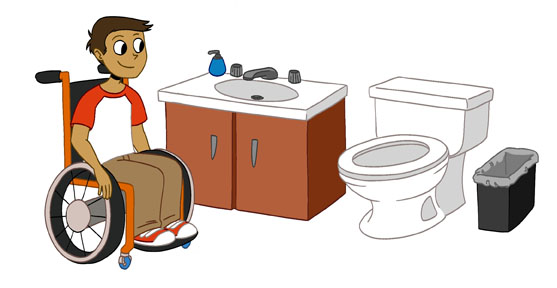 If all goes well, your child is likely ready to start cathing all on their own.
Tips for What Your Child Should Know About Self-Catheterization
Curious about what your child should know about self-catheterization? Here are our helpful tips for children and adolescents who are ready to start cathing.
Tip 1. Make sure your child always has their catheter supplies on hand.
The first step in self-cathing is having the right catheter supplies. Depending on the type of intermittent catheter, your child may need other hygienic cathing supplies, such as lubrication, antiseptic wipes, or gloves.
A closed system catheter or a catheter with an insertion supplies kit are both great options to keep your cathing experience sterile, discreet, and convenient, no matter where you travel.
Also, if your child is heading to school with their catheters, having an all-in-one kit may make a difference for their privacy and convenience.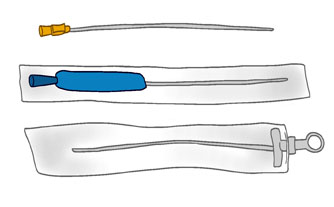 Tip 2. Practice good hygiene during catheterization.
As discussed above, it's helpful to use supplies that are discreet and convenient and play a big role in keeping your self-catheterization experience hygienic. Washing your hands with soap and water before cathing and wearing sterile gloves can go far in helping to reduce the risk of infection. Using a "touchless" closed system catheter with an insertion tip can also greatly reduce the risk of recurrence of UTIs. Give us a call to discuss your product options!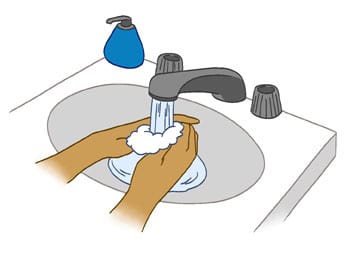 Tip 3. Watch out for the signs and symptoms of UTIs.
Especially when you first start cathing and are still learning the process of how to properly cath, it's important to keep an eye out for any symptoms of UTIs. Be sure to only use your catheters once and then dispose of them. If there is any pain, burning, consistent urge to void, blood in urine, or if you're experiencing a fever, contact your doctor.
Tip 4. Above all, relax and take it slow.
At first, the idea of having to self-cath can be worrisome or stressful. However, please know that it does get easier with time.
Many children across the world use catheters on their own every day due to various conditions, such as spina bifida, neurogenic bladder, bladder exstrophy, or a spinal cord injury, to name a few. While it feels like a big challenge, we know with the right products and support, you can do it!
Relaxing during self-catheterization is important. If you're tense, it may be harder to insert the urinary catheter.
Parents and caregivers, you can take a helpful role by easing your child's fears by talking to them about cathing. Also, you can teach them to relax through breathing techniques. Sometimes coughing can help loosen the muscles to allow an easier insertion.
Lastly, if your child has difficulty or pain, don't force the catheter in. Call your child's doctor or urologist. They can advise you on what to do.
Tip 5. Join the 180 Medical Kids Club.
To help normalize the process of catheterization and learn how to cath hygienically, join 180 Medical's Kids Club. We'll help you and your child adjust to this new way of life with one-of-a-kind educational materials and fun activities.

In addition, check out these helpful online cathing instructions.
Contact us today to learn more about our resources available for your child!