When NBA playoff season rolls around, 180 Medical employees love "thundering up" to celebrate our home team, the Oklahoma City Thunder. Each year, we all go big while showing our support for our local team in a fun way at work.
Thundering Up at 180 Medical
At 180 Medical, we work hard to take excellent care of our customers requiring catheters, incontinence, and ostomy supplies. However, that doesn't mean it's all seriousness all the time. We love celebrating fun holidays, having decoration contests, and more.
Each year, when our local home team makes it to the NBA playoffs, we decorate our desks in the Thunder's colors of orange and blue. This year, our employees really went all out!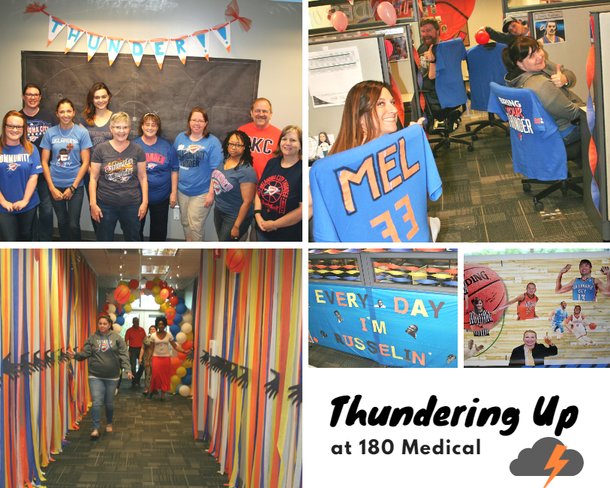 They decorated all around their work areas, desks, and offices. They even adorned the hallways of 180 Medical with balloons and crepe paper. We thought you might like to see a few of the pictures that show our love for the Oklahoma City Thunder team!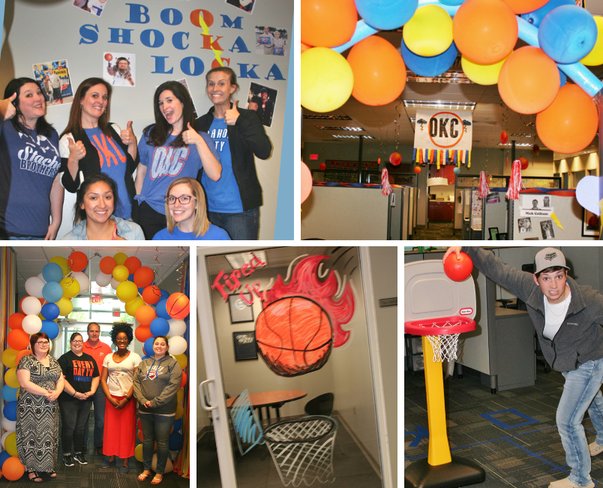 While we here at 180 Medical make sure to work hard and take care of our customers, we also like to make time to have a little fun, and that's just one of the many reasons why 180 Medical has been named one of the
Best Places to Work in Oklahoma
for six years!
We're Hiring at 180 Medical
Interested in becoming a part of the 180 Medical family? Check out some of the open positions for which we're hiring and apply at: www.180medical.com/careers.