180 Medical is a leading supplier in the nation for intermittent catheters and ostomy products. We make it a goal to staff our company with people who truly want to help people and make a difference. 180 Medical is a rewarding workplace for our employees for many reasons, including competitive benefits, full training to earn the title of a specialist, and opportunities for growth.
There are also many fun extras and perks throughout the year that make 180 Medical such a fun place to be every weekday, including our annual Thunder Up decorating contest to show our support for our local NBA Team, the Oklahoma City Thunder, as well as plenty of opportunities to support our community in events like the annual MS Walk. In fact, we've been named one of the Best Places to Work in Oklahoma for 8 years as of 2017.
We're happy to feature one of our employees who has been with us for nearly 3 years and currently works as a Verifications Specialist.
Summer is the glue that binds our team together. Her outgoing personality and positive attitude brighten the atmosphere in our department. From her very first day as a Verifications Specialist, she has been 100% committed to doing her best every single day. Her passion to help others is evident in all that she does. We are truly lucky to have her on our team!
Summer, congratulations on nearing your 3rd anniversary with our company! What do you feel is the best part of working at 180 Medical?
So many things! Getting to help people on a daily basis is the most rewarding thing, definitely. Also, I genuinely enjoy what I do. I have some independence and get to work without being micromanaged. It feels so good to be given the trust and capability to get our customers taken care of!
Another plus is that I have made some great friends in my co-workers!
I also love our Halloween celebrations. Dressing up in costume for the day at work and getting to take part in our annual pumpkin carving contest is so much fun. One year, we made our hallway a haunted house. We had such a blast decorating it for the yearly contest!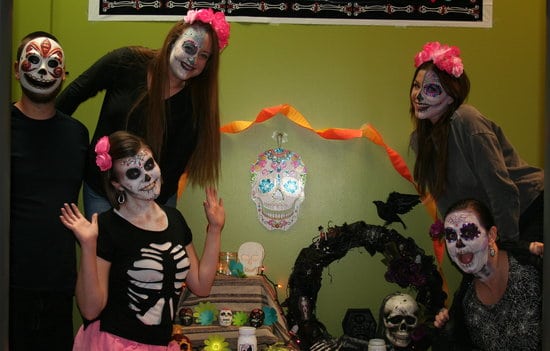 Describe your typical day of work as a Verifications Specialist.
It varies from day to day, although the majority of my duties revolve around verifying insurance for our Medicaid and Medicare customers. I also confirm monthly orders of our customers' catheter supplies and ostomy supplies. Sometimes, I get to be an advocate for our customers and educate them on how receiving home health services may affect their regular orders if they have Medicare.
What do you like to do in your downtime outside of work?
After work, I like to wind down by cooking a nice dinner at least three times a week, going out with my guy, or watching horror flicks with my dog, Coffee. Probably my favorite place to be in the world is with my boyfriend, Andy, and his daughter, Sophia. We just love to play and make each other laugh.
Some of my favorite hobbies include collecting horror memorabilia and attending concerts, movies, and live shows. I'm a big fan of brunch, so I love going to local restaurants in Oklahoma City like Cafe Cacao and Sunnyside.
I'm very passionate about volunteering to help others in need. It just feels good to help. Some of my favorite charities are Americorps, the Humane Society, and Habitat for Humanity.

How has working at 180 Medical helped with your professional development?
When I first started at 180 Medical, I was hired on as a Billing Specialist. I'm really proud to move forward to another position. This way, I can further my knowledge and increase my work experience as a Verifications Specialist.
180 Medical has been such an integral part of my career development. I've learned so many new skills along the way.
Being a part of our awesome Billing department has been a big asset to my current position because it taught me how to handle calls, and it also honed my eye for detail, which is important as a Verifications Specialist.
Overall, this company has been so wonderful. 180 Medical has taught me that hard work, integrity, and compassion really do pay off.
And finally, what advice would you give to someone who is thinking about applying for a job with 180 Medical?
Don't worry. Just do it! If you're empathetic and you care about helping people, this is the place for you.
Summer, thanks so much for all you do! You're an indispensable part of our team!
If you want to love what you do and work at a place where you are a valued employee, check out our currently available positions and apply today!