Meet Bill, One of Our Catheter Specialists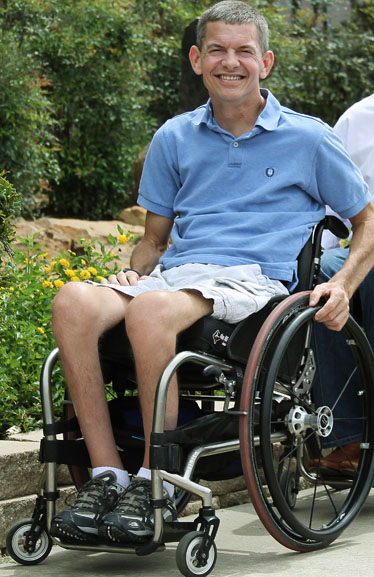 Hi! My name is Bill. When I was a senior in college, I broke my neck at the C5-6 level in a motorcycle accident. While I was in rehabilitation therapy, they began training me on how to catheterize myself. However, I understand first-hand now that even after you've been through rehab therapy, it's normal to still have questions.
For over 3 decades now, I have been self-cathing as a quadriplegic. I love taking the time to talk to people who have questions and concerns about cathing on their own. Plus, I answer any questions about all kinds of aspects of being paralyzed due to a spinal cord injury.
I know it can be difficult for others to understand what a paralyzed person is going through. I compare it to being born again; you have to learn how to take care of all of your basic daily needs like going to the bathroom.
Recently, I spoke to a customer I had visited at a nearby rehabilitation facility over three years ago and he remembered who I was. I felt good that he remembered me and felt like he could use me as a resource.  I love being able to successfully help people learn how to self-catheterize and help to improve their life and independence.
You can read more about my story and journey after my spinal cord injury on our blog here.
---
In addition to our trained staff of Catheter Specialists, you have the option to speak with employees who have first-hand experience in self-catheterization. As part of our great service, 180 Medical makes it a point to be your resource for all your catheter needs.