If you've been told you need to begin using intermittent urinary catheters, the many available choices can seem overwhelming at first. Rest assured that you are not alone, and many men use intermittent catheters every day. In fact, intermittent catheters are used by every gender and by people of all ages and varying conditions, such as bladder retention, an enlarged prostate, urinary incontinence, a spinal cord injury, or another issue that might have developed after a surgery or an illness such as prostate cancer.
Types of Male Catheters
The first thing to consider is which of the three main types of intermittent catheters may work best for you. No one type or brand of catheter is right for everyone, so we have a full selection to choose from in order to find a product that works just right for you and your needs.
Straight catheters are basic catheter tubes, typically made of PVC/vinyl, silicone, or red rubber, and these are most often paired with individual packets of lubricant to help facilitate a sterile and smooth self-cathing experience.
Hydrophilic catheters are similar to the basic catheters, but they offer an additional benefit of being lubricated or ready to lubricate with a simple application of water (often included in a breakable water sachet right inside the catheter package). This offers an extremely smooth, slippery catheterization from insertion to withdrawal, and no additional lubricant is required.
Closed system catheters are an all-in-one product, which typically includes a pre-lubricated or hydrophilic catheter tube, a collection bag for your urine to drain into, and various insertion supplies (typically gloves, an antiseptic or disinfecting wipe, underpad, and occasionally additional lubrication) to facilitate the most hygienic catheterization. These are helpful for those who are primarily in a wheelchair, but closed system catheters are especially great options for a travel-ready option for vacations, business trips, etc.
Your prescribing healthcare professional will help you narrow down the options to find the right catheter for your individual preferences and needs, as well as finding the correct
catheter French size
. For instance, if you have difficulty passing a standard straight tip catheter, you may be prescribed what is known as a coudé, or curved tip, catheter, which is offered as an option on many different catheters.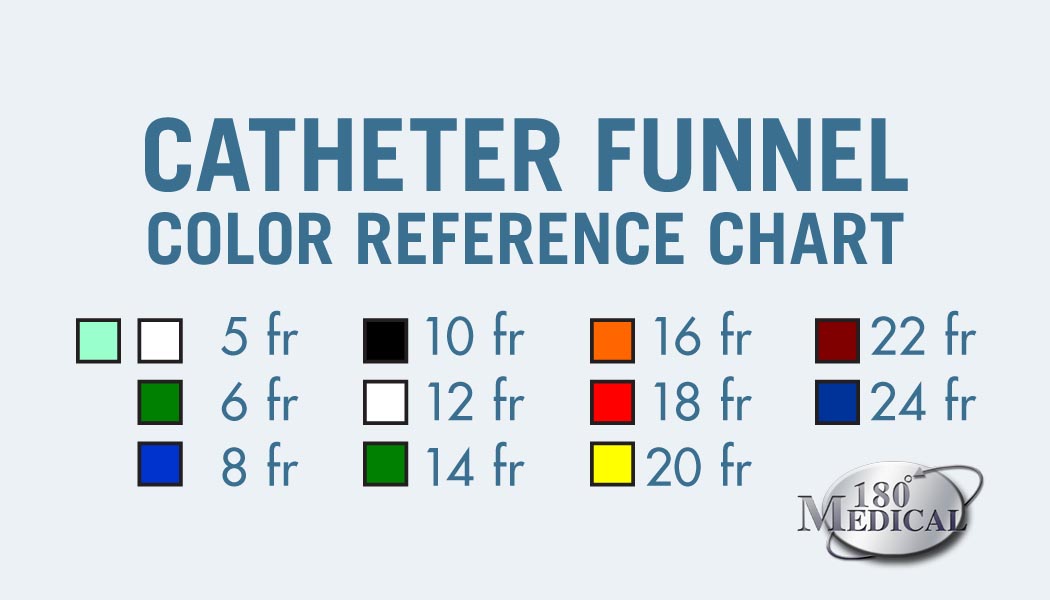 How Do You Use Male Catheters?
Find full instructions and more helpful information at www.howtocath.com. We also provide helpful, step-by-step color brochures and instructional DVDs to learn how to self-catheterize.
How Do You Find the Catheter That's Right For You?
No one catheter is right for everyone. That's why 180 Medical carries catheters of all types and sizes from all of the major catheter manufacturers today.
To determine the right catheter for your individual needs, please be sure to consult with your prescribing health care professional, and feel free to contact 180 Medical by giving us a call at 1-877-688-2729 to speak with one of our trained specialists. We are happy to help you find the right male intermittent catheter for your needs.