Living with a medical need for catheters can sometimes make daily life a bit tricky. You may wonder how to carry your catheters without everyone knowing about it. As one of the top suppliers of discreet catheters in America, 180 Medical is here to show you that it's entirely possible.
Whether you're at school, work, on a trip, at a social event, or just relaxing at home, we've got a whole range of easy and discreet ways to carry your catheters. Our guide will help you find the best options that fit your lifestyle while keeping your catheter use private.
Your One-Stop Shop for Discreet Catheters
At 180 Medical, we believe in finding just the right product solutions to fit your individual needs. That's why we offer a vast selection of discreet catheters, available in different types and sizes to suit your anatomy and lifestyle (depending on your insurance coverage and prescription).
We carry pocket catheters, compact catheters, and even closed system catheters – all designed for discretion and ease of use.
These innovative products, which can easily be concealed in pockets, purses, or bags, provide the freedom to manage your bladder health without drawing unwanted attention. Our range of pocket catheter options ensures you'll find the perfect match for your needs.
Our friendly and knowledgeable team is always on hand to guide you through our offerings and help you discover the right products for you.
Request Free Samples
Top 10 Ways to Carry Catheters Discreetly
Here are a few options that we've gathered over the years. Some of these are direct tips from daily catheter users just like you!
1. Pockets and clothing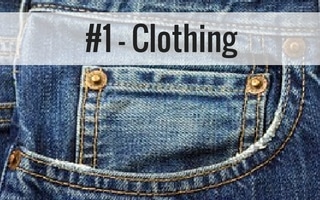 The quickest and easiest way to hide your catheter is by using your pockets. For example, you could pocket a catheter lubricant packet and slide your catheter package up your sleeve.
We've heard from some customers that they tuck their catheters into the waistband of their pants.
One woman told us that on days when she wears tall boots at work, she slides her catheter package down the side of her boot. Then she can walk from her desk to the bathroom with no one noticing.
Many straight catheters are flexible enough to simply wrap into a circular configuration around your wrist and then store in your pocket. Just be careful not to kink the catheter as you roll it up.
Also, you may want to check into travel-ready clothing options called money belts. These look like regular belts, but they feature a discreet zipper on the inner side. You might be able to store a couple of straight catheters there for a quick day trip.
2. Makeup bag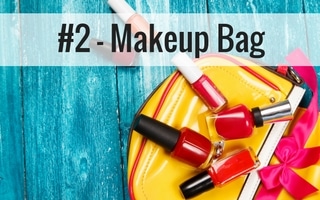 A makeup bag is a great option for anyone who uses makeup. They're easy to buy online or in a store. Plus, they come in a variety of sizes and lengths.
A compact catheter like the Cure Twist or Speedicath Compact looks similar to lipstick or mascara tubes.
3. Glasses case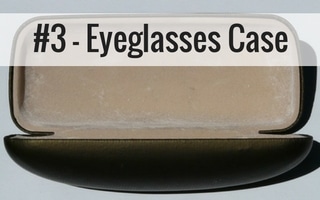 An eyeglasses case can be a discreet alternative for any gender or age. Despite the length of the case (typically 6 to 8 inches), most any flexible straight catheter, whether male or female length, will be able to fit. Sterile catheter lubrication packets are easy to store inside these cases as well.
Some eyeglass cases even come with neck straps, which free your hands. You can purchase these easily online or even with your local optometrist.
4. Pencil case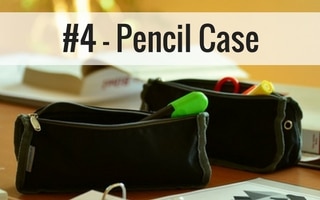 Pencil cases are a cheap, discreet way to carry catheters. Depending on the size, they may be able to hold a closed system catheter package as well. This may be an especially helpful alternative for teenagers and children still in school. Pencil pouches or cases can typically be found anywhere office or school supplies are sold.
5. Purses or messenger bags
Using a bag like a messenger bag or purse is an easy option for toting supplies throughout the day. No one will think anything of it if you take your bag with you to the restroom, especially in public.
Purses come in all varieties from large shoulder bags to cross-body messenger bags.
Fanny packs, also known as waist packs, are a smart, hands-free way to carry your items. Forget the puffy neon fanny packs of the 1980s. Consider trying out a more stylish, updated pack that slides around your waist as easily as a belt but with a sleek, classic design with multiple pockets and zippers to store all manner of things. You could pack your catheters, your phone, and your wallet all in one small waist-pack and be ready to sight-see on your vacation without having to worry about carrying a large bag with you everywhere you go.
6. Backpack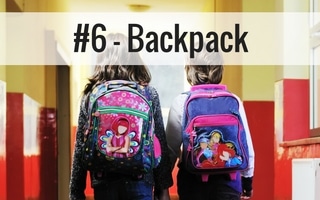 Backpacks are always ideal for students who use catheters. Most backpack designs have multiple pockets on the outside and inside, which provides privacy while carrying the backpack throughout the day.
Also, some places sell locks made just for backpack zippers, which you can find most anywhere school supplies or locks are sold.
7. Service dog backpack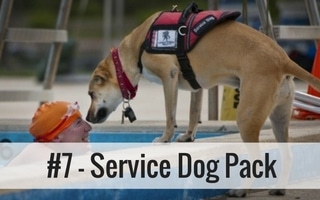 If you have a service dog, you know they're not just your close companion. They also help you perform tasks and assist in a variety of ways. You may already be aware of special backpacks made just for dogs.
These backpacks have zippers or even Velcro flaps, which are perfect for concealing the items you need for your daily activities. Dog backpacks come in different colors, sizes, materials, and styles.
Plus, they fasten rather easily, just like a regular dog harness might. You can find these online to order and even in your local pet supply store. No one will think twice about what might be inside the backpack that your dog is carrying for you. This could be a great hands-free way for you to make sure your medically-necessary catheter supplies are nearby at all times.
8. Briefcase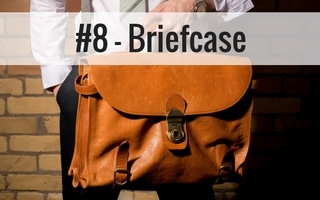 A briefcase is sufficient for tucking away one's catheter supplies, especially for business people who are frequently on the go.
If you often have to travel via airports, remember the TSA's 3-1-1 rule for carry-on luggage. Get more travel tips for catheters here.
9. Drawstring bag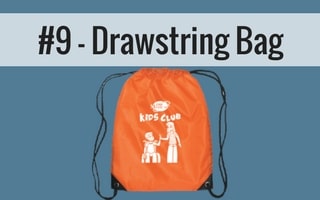 If your child is dependable in maintaining their own self-cathing schedule, they can use any of the above options. If they're going to school, a backpack or pencil case might be great options. However, if they have limited finger or hand dexterity or any difficulty with buttons, you might prefer an easy-to-open drawstring bag. You can even receive one for free when your child joins the 180 Medical Kids Club. You can drape it from the back of a wheelchair, leave it under a desk, or set it in your lap until it's time to catheterize.
Also, if your child has other medical supplies that don't easily fit in the mentioned carrying options, such as pull-on diapers, you might be able to arrange a time to meet and discuss options with a trusted teacher or teacher's aide at your child's school. Odds are, there might be a spare cabinet or locker where they can safely store your child's supplies until they can be discreetly retrieved for use later.
Get more tips for going to school with catheters here.
10. Use discreet travel catheters or pocket catheters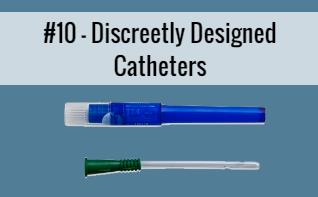 Lastly, if you want to keep your catheters discreet, you might consider a travel catheter, such as a pre-lubricated compact catheter, a pocket catheter, or a compact closed system catheter.
Request Free Samples
Depending upon what your insurance plan covers, you might be eligible to get catheters that include insertion supplies such as antiseptic wipes and gloves to further reduce your risk of UTIs when
catheterizing in public restrooms
.
When carrying your supplies, be sure to keep your catheter inside its sterile packaging at all times until you are ready to use it. This will help you to minimize your risk of infection.
Where to Buy Discreet Catheters Online
We understand that there are individual needs and preferences that will influence which solution might work best for your needs. Consider all the options that might best meet your requirements.
180 Medical makes it a point to train our staff well, so you can feel confident when you contact us to discuss your catheter options. We offer instructional materials and will treat your needs as seriously as if you were a member of our own family. We also have a few employees on staff who have personal experience both with adjusting to life in a wheelchair and with using a catheter daily.
Contact us today to talk to one of our friendly, trained specialists and find the catheter supplies that are right for you!