Earlier in the year, we announced the names of this year's 180 Medical College Scholarship recipients after much deliberation. We are truly honored to be able to help these seven students get closer to their goals at school. This fall, we're sharing each recipient on our blog. This week, get to know Nicole Mangiaracina, a 2016 scholarship recipient.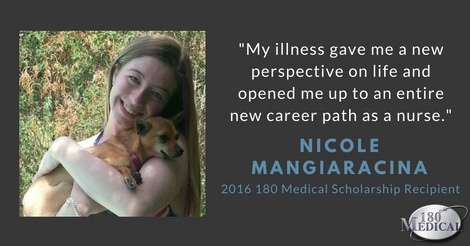 Meet 2016 180 Medical Scholarship Recipient Nicole Mangiaracina
Nicole Mangiaracina is an inspiring young woman. Due to a rare disease known as Ehlers-Danlos Syndrome, she underwent many surgeries throughout her childhood.
However, her education was still her top focus. Even though her condition was out of her control, she realized she could control her grades and her drive to succeed.
Thanks to ileostomy surgery, she is living a happy, healthy life again. These days, she enjoys educating others about living with an ostomy on her YouTube channel.
Additionally, Nicole volunteers as a counselor and nurse aide at Youth Rally, which is a camp for kids who have bowel and/or bladder conditions. She also mentors young girls as a counselor at GIRLS Academy.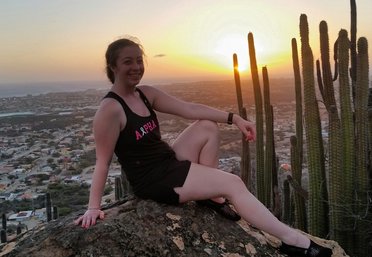 Nicole's Future Goals
Now, Nicole is focusing on college while working toward a Bachelor of Science degree in Nursing.
We're sure that this young 2016 scholarship recipient will be an excellent nurse someday! We wish Nicole the best of luck as she continues with her schooling.
To learn more about our annual College Scholarship, visit our Scholarship page.