180 Medical, a trusted provider of insurance-covered catheters and ostomy supplies in the United States, is excited to announce that we have again been recognized as one of the Best Places to Work in Oklahoma in 2023. Not only did we place 3rd in the Large Companies category, but this is also the 14th year we've been honored with this accolade. We believe it speaks volumes about our positive work culture. Find out more about this award and what it means for our company.
180 Medical's Unique Work Culture
The Best Companies Group and the Journal Record conduct the annual Best Places to Work Awards. Large companies and small businesses across the state are judged in an in-depth process, which includes an evaluation of each business's practices and work environment. Also, it involves gathering anonymous feedback directly from employees. This ensures a transparent, honest ranking.
From the beginning, 180 Medical has held an unwavering commitment to providing the best service, grounded in integrity and compassion for others. We have also made it a priority to keep the workplace a fun, positive, and inclusive one for our employees.
"At 180 Medical, we cultivate an environment where every team member feels valued, respected, and empowered to make a difference," says Mark Jassey, Chief Commercial Officer of 180 Medical. "This recognition reflects the heart, passion, and commitment every member brings to the table daily. Being nominated as one of the Best Places to Work in Oklahoma is a testament to the spirit of 'the 180 Way'. We're dedicated to serving with compassion, operating with integrity, and always putting our people and our customers at the center of what we do."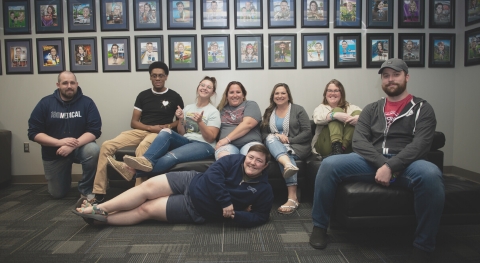 Why 180 Medical is One of the Best Places to Work in 2023
What sets 180 Medical apart isn't just our commitment to providing the best customer service or our growth and leadership in the home-delivered medical supplies sector. There's something truly unique about our work culture that brings a sense of camaraderie and a shared purpose across our entire company, no matter how large we continue to grow.
Here are just a few reasons why 180 Medical is one of the best employers around. We even included some of our employees' anonymous quotes from this year's awards process.
Diversity and Inclusion
At 180 Medical, every voice matters. Our focus on inclusivity ensures a broad spectrum of ideas, backgrounds, and perspectives. We also offer Employee Resource Groups (ERGs) and clubs for employees to get to know each other, socialize, and share their interests and experiences.
One employee wrote, "180 Medical provides a welcoming culture that's inclusive and provides all employees the opportunity to grow within the company. From the manager to all team members, everyone is extremely helpful."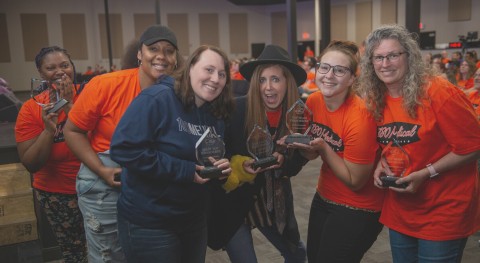 Another shared, "The organization provides opportunities to grow within the company, even for those who may not necessarily want to move into a management or supervisory role. This is the first employer I've had that really seems to back up its words about diversity and caring for employees with actual actions. It truly is the BEST place I've ever worked, and I've been in the workforce for a few decades."

Consistent Employee Recognition and Engagement
Whether we're celebrating a holiday, helping to raise awareness, having a party or potluck, or awarding our top performers at quarterly meetings, there's always something going on at 180 Medical.
"The company does a great job of making its employees feel valued as individuals, not just as workers," one anonymous commenter shared. "There is strong communication throughout the organization to ensure that everyone has a clear understanding of the choices being made and the direction in which the company is growing."
Another employee said, "This is not a place where hard work goes unrecognized. Effort is rewarded, and it makes you want to work harder and push yourself to do more things outside of your comfort zone."

Leadership Listens, Encourages, and Cares
At 180 Medical, we champion a healthy work-life balance. Plus, we're invested in our employees' growth and happiness.
"I've never worked at an organization where managers are so readily available," a commenter shared. "They always make time for you and are there to listen and provide feedback, both in your work and professional life. They really show employees that they care."
"The leadership in this organization is top tier. They go above and beyond to ensure that everyone feels welcome, included, and an overall part of the company culture and environment. Each department has its own hierarchy of supervisors and managers, and each one of those individuals truly cares about the employees under their responsible management. I could not ask for a better company for which to be employed."

Join the 180 Medical Family
This award belongs to our employees for all they do, day in and day out. We're proud to be one of the Best Places to Work in Oklahoma in 2023. This award truly belongs to all our employees for the great work they do, day in and day out.
We're looking for individuals with a heart for serving others. Do you want to be a part of our awesome company culture and help change lives? Check out open career opportunities at www.180medical.com/careers today!