Talking about disabilities and other medical conditions can be a difficult subject, especially with children. That's why 180 Medical has created this guide of helpful children's books about disabilities.
These books are perfect for young readers as well as their parents and/or caregivers, and they cover a wide variety of topics. Check with your local library for availability or follow the links below to pick up your own copy for you and your family.
Children's Books About Disabilities and Specific Medical Conditions
A Story About You And Your Special Bladder (About Bladder Exstrophy)
A Story About You is a wonderful children's book that helps young kids with bladder exstrophy better understand their condition and how it makes them special.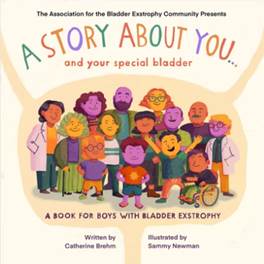 Using easy-to-understand language and vibrant illustrations for children 3-6 or beyond, A Story About You helps young readers and parents explore the causes of bladder exstrophy and how our bladders work. This new book comes from A-BE-C (Association for the Bladder Exstrophy Community). A-BE-C aims to provide resources and support for those impacted by bladder exstrophy. Also, 180 Medical is proud to have been able to provide a donation to assist in the redesign and reprint of this storybook for children.
MS (Multiple Sclerosis) Children's Book
MS Children's Book is a children's story about a parent with multiple sclerosis (MS) (https://www.180medical.com/multiple-sclerosis/) explaining their condition to their family. This book helps families discuss the sometimes difficult topic of medical needs. Just like children, adults can also struggle to understand and explain their bodies, but it is just as important for parents, caregivers, and loved ones to be able to talk about these topics with young readers.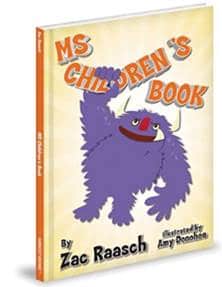 In addition to this adorably illustrated children's book, 180 Medical offers some more helpful articles about multiple sclerosis.
Stories About Children in Wheelchairs
Susan Laughs
Susan Laughs is a heartwarming tale about a young girl performing many ordinary tasks: swimming, school, and playing with friends. This inspiring book is read in rhyme about all the things Susan does every day despite using a wheelchair. Because she does not let her physical disability prevent her from doing all the things she enjoys, Susan shows us what we can do, not what we can't.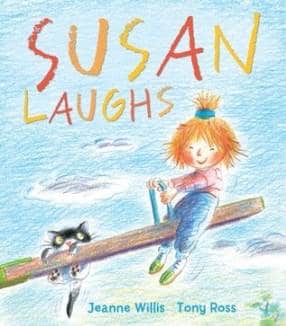 For over 20 years, this classic has taught children the importance of positivity and following your passions.
Wendy on Wheels
The Wendy on Wheels book series is a collection of stories following ten-year-old Wendy as she explores life, including challenges at school and interactions with her friends and family. Author Angela Ruzicka wanted to share a personal and meaningful story for young audiences like her sister with spina bifida.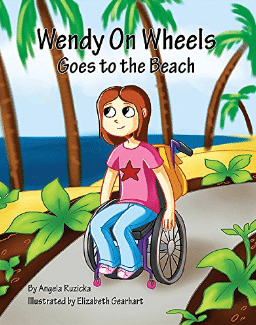 Angela still dreams up new adventures for Wendy because there's nothing Wendy can't accomplish when she sets her mind on it. Books available on Amazon by Angela Ruzicka include Wendy on Wheels Saves the Day, Wendy on Wheels Goes to the Zoo, Wendy on Wheels Goes to the Beach, and Wendy on Wheels Takes a Stand.
Wendy on Wheels Books (Amazon)
Mattie Has Wheels
In Mattie Has Wheels, get a glimpse into the life of young Mattie in this children's book all about diversity and strength of character. Mattie uses a wheelchair, but she doesn't let that keep her from playing or joining others in activities. Follow Mattie as she lives her best life among friends and family in this easy-to-read story.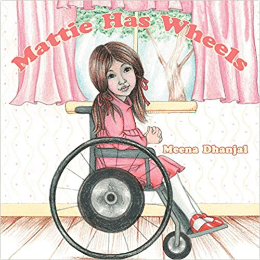 Author Meena Dhanjal also regularly contributes articles on the 180 Medical blog about living with a disability. Since her spinal cord injury over two decades ago, Meena has been committed to sharing her experience to help others. Mattie Has Wheels is a story for everyone!
Children's Books about Having an Ostomy
Awesome Ollie
Awesome Ollie started out as a cuddly teddy bear with an ostomy. Ollie helped children adjust to their own ostomies. When nurses and doctors discovered how Awesome Ollie Bears helped children living with ostomies, a new book was written staring the one and only Ollie!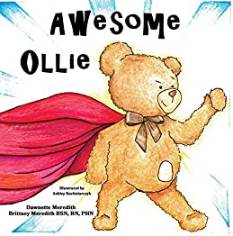 This book was written by a mother and daughter team, Dawnette Meredith, who lives with an ostomy, and Brittany Meredith, who is a gastrointestinal nurse. This story begins when Ollie goes to the hospital for his ostomy surgery and follows him as he begins to understand what his ostomy will mean for him.
Check out Ollie's official site to learn more about this wonderful book as well as the impact Ollie has had on children across the world.
Octavia the Octopus Has an Ostomy
Octavia the Octopus Has an Ostomy follows little Octavia as she ventures around the ocean telling all the other sea life about her ostomy.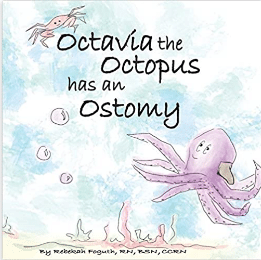 In this book, Octavia discusses how she takes care of her stoma and ostomy while offering fun facts about her condition. This lighthearted underwater romp encourages children to think about all the diversity around them as they meet many memorable characters and learn how to talk about their own ostomies. Rebekah Foguth is a children's book author and illustrator whose unique art style has been used to tackle many difficult medical subjects in ways that children can understand.
Octavia the Octupus Has an Ostomy (Amazon)
Children's Books About Using Catheters
Medikidz – Understanding Clean Intermittent Catheterization for Girls and/or Boys
Taking a page out of comic books, pediatricians working with the Society of Urologic Nurses Association (SUNA) developed a new and exciting adventure book that helps teach kids about using catheters.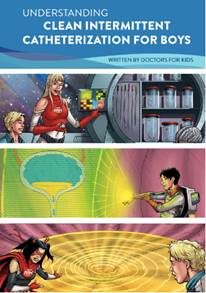 Following a group of superheroes, this comic book educates children about the necessity of intermittent catheterization.  Also, it can help children learn how to use catheters in the best and most hygienic way.
Packed with vibrant illustrations and professional medical advice, these comics are an excellent guide for young readers and parents alike. These exciting and educational books, which come in sets of 25 each, are available for either boys or girls.
Ethan and Emma Can Cath
In addition to this list of some of our favorite educational children's books about disabilities and using certain medical supplies, 180 Medical also offers the opportunity to sign up for the 180 Medical Kids Club. The 180 Medical Kids Club is ideal for kids who are learning to use catheters on their own.
Wendy on Wheels author Angela Ruzicka created this story featuring the characters of Ethan and Emma. The story follows Ethan and Emma on their first school field trip while helping to normalize the process of using catheters. Plus, each book features an instructional guide for parents about catheter supplies and how to use catheters hygienically.
Learn more by checking out the 180 Medical Kids Club page. Also, you can reach out and contact us for more information.
Where to Find Ostomy and Catheter Supplies for Children
These are just a few of our favorite educational children's books about disabilities, medical conditions, and medical supplies. Of course, no one story will tell every experience. However, when it comes to acceptance and understanding, especially for young readers, stories like these can make a real difference.
If you or your child requires ostomy products or catheter supplies, we encourage you to reach out to us to discover the 180 Medical difference. We're committed to providing the best possible service and supplies for you and your family.
Disclaimer: The information provided here is for educational and informational purposes only. This is not medical advice nor is it a paid advertisement or recommendation. Product references or external links do not constitute a formal endorsement.