Each year, 180 Medical employees love banding together to support and participate in the INTEGRIS Jim Thorpe Courage Run. This year, like last year, the race was held at Lake Hefner in Oklahoma City. Let's dive into some of the fun we had. Plus, we'll talk about the reason why we support this great event.
About the 8th INTEGRIS Jim Thorpe Courage Run
Our corporate headquarters in Oklahoma City makes it a tradition to participate in the INTEGRIS Jim Thorpe Courage Run each year.
Once again this year, we won the President's Award for Most Participation for the second year in a row. Last year, we had over 100 employees participate. This year, we broke that record with a whopping 110 participants from 180 Medical on our team.
This Saturday was beautiful and sunny, making it a perfect day for an outdoor community fundraiser like the Courage Run.
This 5K, 10K, 1-mile fun run, and wheelchair event gives the community an opportunity to raise money for the INTEGRIS Jim Thorpe Rehabilitation Hospital. The run helps support patients who need rehabilitation but don't have the financial means to cover the benefits that traditional reimbursement does not cover.
Here are just a few pictures of 180 Medical employees participating in the day's events.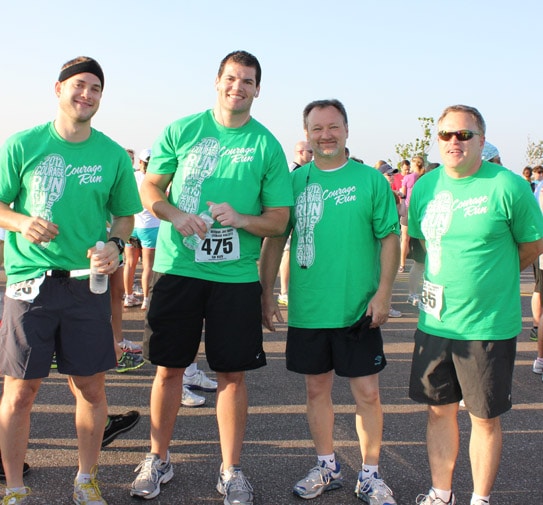 INTEGRIS Jim Thorpe Rehabilitation Center is located in Oklahoma City and is an in-patient, outpatient, and community-based rehabilitative care for children and adults. They treat a wide range of issues, including stroke, acquired traumatic brain injury, spinal cord injury, or brain tumor. Jim Thorpe Rehabilitation always provides rehab services for amputation, prosthesis, and joint replacement.
We are looking forward to participating next year!