At 180 Medical, we love participating in local community events whenever we can. Recently, almost 100 employees at 180 Medical Team got together on Saturday, May 8th, to take part in the 7th Annual Integris Jim Thorpe Courage Run in Oklahoma City, OK.
The 7th Annual Integris Jim Thorpe Courage Run
The Integris Jim Thorpe Courage Run is an awesome fundraising event that honors all patients who go through rehabilitation after illness, amputation, or injury.
Also, all proceeds from the event assist patients with rehabilitation needs that traditional insurance reimbursement does not cover.
Saturday's event included a 10k, 5k, 1-mile fun run as well as wheelchair and handcycle divisions. It was a beautiful sunny day in Oklahoma City, so the location at Lake Hefner was perfect for catching a nice breeze while participating in the race.
Plus, with over 100 employees at the event, 180 Medical won the "Largest Team" award!
We had so much fun at the event. Also, it was a wonderful cause to support.
Here are some pictures that capture a little bit of the fun we had on Saturday at the event.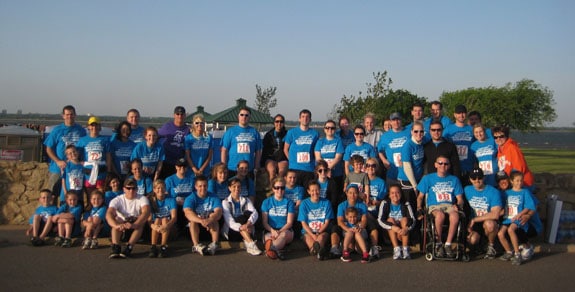 About Integris Jim Thorpe Rehabilitation Center
Located in Oklahoma City, INTEGRIS Health's Jim Thorpe Rehabilitation Center is an inpatient, outpatient, and community-based rehabilitative center. It offers therapy and support. They help patients with a wide variety of conditions, including brain injury, spinal cord injury, stroke, neuromuscular disorders, and more. Plus, they help amputees.
Their rehabilitation center aims to help their patients recover lost abilities and reclaim independence.
180 Medical is proud to support this great facility through endeavors like the local Courage Run in Oklahoma City each year.