Those of us living with physical disabilities often face some challenges when venturing out of our homes. Also, during the pandemic, many of us have had to be extra careful about our health, especially for those who are immunocompromised or living with a spinal cord injury like me. Social distancing has become a must for many people living with disabilities.
However, during the last few years, you may have noticed that more assistive and accessible options are becoming available. Here are 11 ways technology may make life a little more convenient for disabled adults.
11 Ways Technology is Making Life a Little Easier for Disabled Adults
Let's go over some of my top favorite ways life can become more convenient for those of us with physical disabilities and challenges.
1. Grocery Stores with Curbside Pickup or Delivery Options
These days, plenty of grocery stores are adding more accessible ways for us to shop. Some stores may provide options for online ordering and curbside pickup, while others offer home delivery options.
Depending on your location, it's likely you have a grocery pickup or delivery option somewhere near you.
Long gone are the days when I have to make my list and figure out how much groceries I can buy. Plus, I always had to consider how much I would be able to handle on my own as a woman with a spinal cord injury.
Of course, I usually got help at the stores with loading my groceries into my vehicle. However, it was mostly up to me when I came home to unload and get the groceries into the house. Now I save SO much time and energy.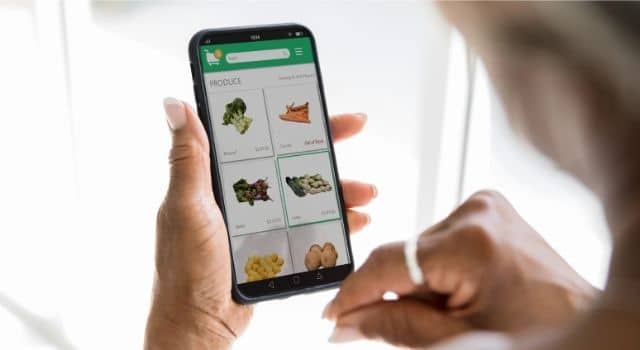 2. Other Online Options for Grocery Delivery
More and more, there are more options outside of the grocery store.
Instacart
For all the stores that do not offer delivery, Instacart is a handy go-to. What is Instacart? It's a delivery service where someone will shop at local stores in your area for the items you request.
If the items you want are not in stock, you have the option to request a replacement option or take it off your grocery list entirely while the shopper fulfills your order in-store. Then they will drive to your home to deliver your order.
And this doesn't apply to groceries alone. I've seen options to order just about anything locally for delivery to your home. This is especially helpful for those larger, bulkier items that those of us with physical disabilities may not be able to handle or buy on our own.
Download their app or start ordering online with Instacart, and you will basically have your own personal shopper who will travel to pick up the items you need and bring them to you.
Online-Only Grocery Stores
Another option is to try outside-the-box online grocery services like Hungryroot, Misfits Market, and Thrive Market, to name a few.
These newer companies offer easy ways to shop for groceries without ever entering a physical store.
You can choose from their selections, which are often healthier options. After paying, a shipping carrier like FedEx or UPS will deliver your order to your home. And voila! You've got groceries, and you've saved yourself some time and energy.
Some people even save money this way since you're less likely to get tempted by impulse purchases in the grocery store. Some services even offer discount codes for your first order.
3. Meal Delivery
When you're living with a disability or chronic illness, you may have days when you may not be able to find the time or feel well enough to prepare a meal for yourself, let alone a family. Plus, you have to deal with dishes and clean up afterward.
We've all leaned back on pizza delivery from time to time, which — let's face it — is always a great, cheap option for a family when you don't feel up to cooking.
However, you may have more options from local restaurants of all kinds, thanks to delivery services such as:
If you don't or can't cook, you may be able to subscribe to become a member of some services for a small monthly fee. This can eliminate many of the fees that make ordering delivery more expensive. Also, you may get more discounts and coupons.
Also, you can specify if you prefer no-contact deliveries in your instructions when you order, which is great for those of us at higher risk.
4. Telehealth
One thing more healthcare professionals offer now is remote video consultations, which is also known as telehealth. Personally, this is especially convenient for when I am really feeling ill.
No more having to get up, get ready, load yourself into the car, brave traffic, and sit in the waiting room forever. Talk to your doctor about whether this is an option for you, depending on your condition and individual needs.
5. Home-Delivered Prescription Medication
When we're sick, the last thing we want to do is go inside the pharmacy or wait in long lines to pick up medication. If you, like me, take multiple prescription drugs on a regular basis, then you'll find having your prescriptions delivered to your home is super convenient.
Bigger pharmacy store chains like Walgreens and CVS offer this option now. You may check with your local pharmacy to see what options they offer for home delivery of your medications.
Also, companies like Express Scripts can fulfill prescriptions and mail them to your home.
6. Online and Video Chat Therapy and Support Groups
If you live with a disability or a chronic medical condition, you might be surprised at the positive impact a support group can have on your life. Of course, in-person support groups aren't always a possibility these days.
Thankfully, many support groups have made themselves more accessible than ever before. Whether you need support with a group like Alcoholics Anonymous or want to meet others with medical conditions like you, options abound online now.
You can reach out to your doctor, social worker, or rehabilitation facility for suggestions on local support groups to join. Also, searching online may help you find a support group to join.
In addition to support groups, therapy is often a helpful accompaniment. Luckily, for those of us who can't leave the house or simply don't want to, video or online chat therapy options are available now.
If you don't already have a therapist, check with your insurance to see if you can find one in-network who also offers video sessions.
You might also try out online therapy options like TalkSpace or BetterHelp.
7. Home-Delivered Urological Supplies
One thing that gives me the most peace of mind is getting my catheter supplies from 180 Medical. I don't have to worry about finding catheters locally or running out of supplies. 180 Medical focuses on ways they can use technology to make the process of getting medical supplies as convenient as possible.
They now offer a secure customer account portal with 24/7 online access at My.180Medical.com. If you're a customer, you can self-register for an account. Then you can easily log in on your phone, tablet, or computer, which makes it so convenient to access at any time.
On the 180 Medical Customer Portal, you can:
Confirm orders
Track shipments
Complete paperwork
Update contact and insurance information
And more!
When I found 180 Medical, I got to choose from a variety of catheter types and brands to figure out what works best for me. Also, their employees are always genuinely friendly, which can be so nice when you're having a hard day.
I love that I can depend on 180 Medical to ship my catheters for free and always on time. Plus, I can refill my orders via text message, email, online chat, or phone call. It's seriously never been easier!
If you need catheter supplies, just reach out to 180 Medical.

8. Dictation Tools (Voice-to-Text Assistive Technology)
Not all of us have the ability to write by hand or type on a keyboard, depending on our condition. Speech-to-text programs can be liberating for anyone with disabilities or limited hand dexterity.
While this isn't a recent innovation, it can definitely make life easier for disabled adults. Whether you're hoping to go back to school or work, having a dictation tool could really help.
One of the top picks for speech-to-text programs is Dragon. You can find plenty of smartphone apps and computer software programs that may work for you.
Large computer companies are also offering more accessible options for those of us with disabilities. For example, the newest Microsoft computers with Windows 11 and Apple computers with the latest MacOS (Operating System) already come with built-in dictation programs. Of course, that could mean having to buy an expensive laptop or desktop computer, which not all of us can do.
If you're hoping to save some money, did you know that Google offers an option? Google Voice Typing is available to anyone with a Google account and the Chrome web browser, which are both free.
9. Online Education
It's become easier than ever to get an education or a degree without ever entering a physical classroom. Many universities and community colleges are offering online classes. If you know the college you'd like to attend, check with the Disability Services or Student Services department to find out about your accessibility options.
Plus, there are more ways to get an education online – often for free or for a low cost. For example, Coursera and edX offer free online courses from well-known universities and institutions. Some courses will offer a certificate of completion too.
Thinking about more creative endeavors? Hubs like Skillshare™ offer tons of online creative classes, including options like interior design, painting, writing, and photography classes. These courses typically require a fee to participate.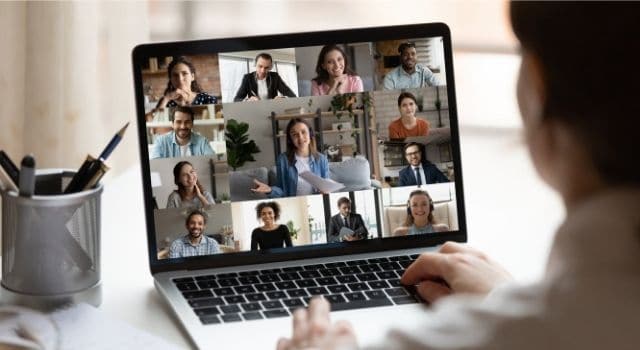 10. Video Chatting with Family and Friends
Video calls have shot up in popularity since the pandemic began. Even if you're isolated, you can still see loved ones face-to-face through your phone or computer, thanks to options like Zoom and FaceTime.
Video conferencing tools are also incredibly helpful for those of us who may work from home. You can participate in meetings and more through video calls.
11. Smart Home Technology
Have you heard about smart home technology yet? You can control plenty of smart devices around your home with barely the touch of a finger on a smartphone app.
What are the best options to consider? I personally love my Amazon Echo Dot with Alexa. I can program it to turn on lights in and around my home. It can do lots of things with simple commands like turning the lights on and setting alarms or reminders.
Plenty more advancements in smart technology are making life more convenient for disabled adults. For peace of mind, you could try a smart security system or even a connected doorbell with a camera, such as Ring.
Have difficulty handling keys or door handle because of limited hand function? Smart home technology now offers alternatives with smart locks and smart doors, which you can control through your phone or another connected device.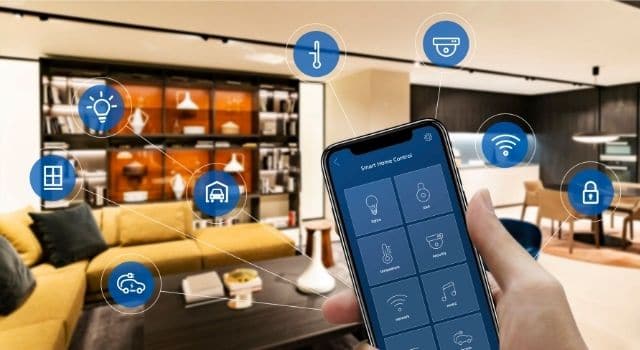 Technology Is Making Life More Accessible
Technology is changing life for us in big and small ways every day, from new assistive equipment to opportunities for greater accessibility than ever before. It also helps expand our social circle, learn new skills, and find entertainment.
Also, as a support group leader, I have been able to offer more support to a wider range of people. Our group has gotten bigger, now including some who could never make it to our in-person meetings because of health issues, transportation problems, etc.
As a disabled mom who also runs a house, works, and takes care of my children, it's a huge relief that life is becoming a little more convenient. How many times did I wish for some of these options in the past 20 years that I've lived with my spinal cord injury? Too many — that's how many!
Seeing all these new advancements personally makes me excited to see what technology is going to do for greater inclusion, assistance, and accessibility.
Disclaimer: This blog is for informational purposes only. This is not a paid advertisement or recommendation by our company. External product references or links do not constitute a formal endorsement.