Is 180 Medical local to our facility location?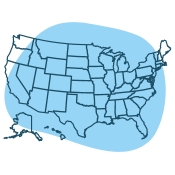 Is 180 Medical local to you? We are a leading nationwide provider of catheters and ostomy supplies with office locations and distribution warehouses across the country. We offer free discreet shipping to customers anywhere in the United States.
180 Medical's office headquarters and main warehouse are located in Oklahoma City, where our company was founded in 2002.
Need help or have more questions? Feel free to reach out to us!
Was this article helpful?