What kind of medical supplies does 180 Medical offer?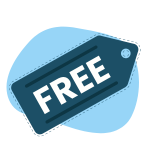 180 Medical specializes in intermittent catheter supplies and ostomy supplies. We can also provide other related urological or incontinence supplies.
Rest assured, if you refer your patient to 180 Medical and they need a product type that we cannot provide, we will still go above and beyond to take care of your patient.
Our unique Warm Transfer program ensures that we will find a suitable company in-network with your patient's insurance that can supply the product they need.
Start referring your patients with E-Script today.
Access Your Account
Was this article helpful?