*Discontinuation Notice:* As GentleCath works to create new and improved catheter products, the GentleCath Pro Catheters have been discontinued by the manufacturer. To find out about alternative closed system catheter product options, reach out to our Product Specialists at 180 Medical.
Request Free Catheter Samples
We love keeping you up-to-date on the newest catheter supplies available. Today, let's go over some of the features of Convatec GentleCath Pro Catheters, a new closed system catheter on the market.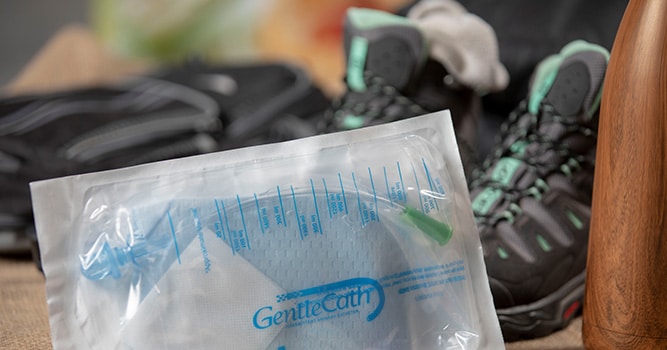 All About GentleCath Pro Catheters
The GentleCath™ Pro Closed-System was designed to minimize the risk of infection while allowing easier catheterization.
The system features an introducer tip and an all-in-one collection bag, allowing for "no-touch" catheterization.
It's a portable catheter system that is convenient for use whether you're at home, at work, or traveling.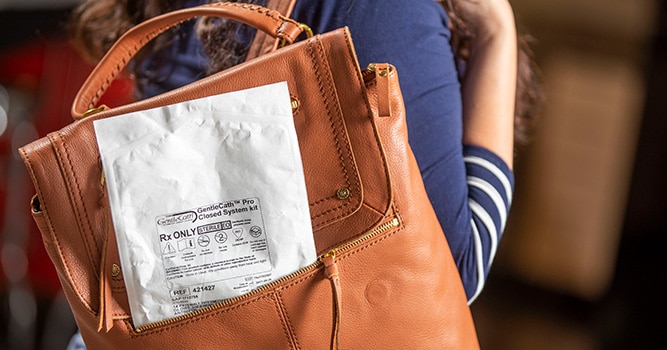 Because you only touch the system's outer collection bag, not the catheter tube itself, this helps to reduce the risk of infection that can sometimes occur when bacteria from the hands.
More Features of GentleCath Pro Catheters
The collection bag allows you to measure and see the amount of urine drained
Portable system
Ideal for easy catheterization away from home
Pre-lubricated introducer tip may help reduce the risk of bacterial contamination from the outer urethra
Includes catheter insertion supplies (underpad, gloves, non-staining antiseptic pad, and additional lubricating jelly)
How to Use GentleCath Pro Catheters
180 Medical offers help with learning how to catheterize at howtocath.com.
In addition, you can contact 180 Medical. Our Product Experts can help you find a catheter that works well for your personal needs and preferences. Also, we can walk you through the process of self-catheterization and send you more step-by-step cathing instructions with your order.
Which GentleCath Products Does 180 Medical Carry?
180 Medical proudly carries GentleCath's entire product line, including the popular GentleCath Glide catheter and 100% latex-free PVC (vinyl) intermittent catheters, red rubber catheters, hydrophilic catheters, and more.