Have you recently been told by your doctor that you need to start using a male urinary catheter? Get to know more about the three main types of catheters for men here!
Three Types of Male Intermittent Catheters
What are male catheters used for? An intermittent catheter is a thin tube composed of vinyl, rubber, or silicone, that is inserted through the urethra or a stoma to drain urine when the bladder isn't functioning as it should. While it may sound intimidating at first, intermittent cathing is an easy process that people of all ages can do on their own every day.
Male length catheters are typically 16 inches long, although they come in many French sizes to suit a wide variety of anatomies. Most catheters have a straight, standard insertion tip. However, some men have difficulty passing catheters with straight tips. This is usually due to conditions like a urethral stricture or an enlarged prostate. In cases like this, your doctor may advise you to use a coudé tip catheter.
Both straight tip and coudé catheters are available in the 3 types of intermittent male catheters, described below.
Straight Male Catheters
Straight intermittent catheters are sometimes called uncoated catheters because they need manual lubrication before insertion. Most people use single-use packets of sterile lubricating jelly. Others prefer separate larger tubes of lubricating jelly, which we also provide.
These are also available as pocket catheters, which come in a curved or U-shaped package and can be discreetly tucked into your pocket for easy carrying.
Pre-lubricated and Hydrophilic Male Catheters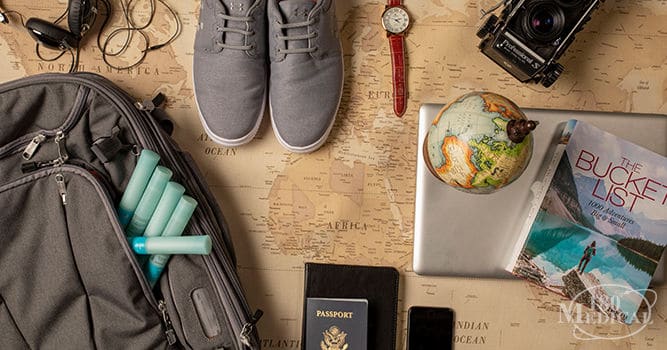 Hydrophilic catheters are similar to straight catheters, except for one feature: their hydrophilic coating. This coating, when activated by water, becomes a sort of high-tech lubrication. In other words, it gets super slippery for a more comfortable and smoother catheterization from beginning to end.
Some types of hydrophilic catheters require manual activation of the hydrophilic coating by an included water packet. Other hydrophilic catheters are pre-hydrated and ready to use as soon as you open the package.
Just like hydrophilic catheters, pre-lubricated male catheters don't require additional lubricating jelly. Pre-lubricated catheters come ready to use as soon as you open the packaging.
Most pre-lubricated and hydrophilic intermittent catheters offer a no-touch handling sleeve in their packaging to allow the user to more easily handle the catheter without touching the tube itself. This reduces the risk of bacterial contamination from your hands.
Benefits of Hydrophilic Catheters
Less mess
Easy to use
Touchless catheterization for reduced risk of infection
Easy carrying and traveling
Closed System Catheters for Men
A closed system catheter, which is also known as a touchless or no-touch catheter, features a pre-lubricated or hydrophilic male length catheter housed in its own self-contained sterile collection bag. This makes it great for traveling. Also, people in wheelchairs often prefer closed system catheter kits because they don't have to transfer to a toilet or find a receptacle to drain into. With a closed system catheter, you can self-catheterize anywhere you have privacy.
Sometimes closed system catheter kits have catheter insertion supplies such as gloves, an underpad, and an antiseptic wipe. Most closed systems also feature soft pre-lubricated introducer tips to further reduce the risk of bacterial contamination.
At 180 Medical, we specialize in intermittent catheters, and we carry all the major catheter brands and types, including pocket catheters for men (available in straight, coudé, hydrophilic, and closed system catheter options).
When you choose 180 Medical, you have the option to sample catheters that might work best for you from a wide variety of brands.
Alternative Types of Male Catheters
There are two other male catheter options, depending on your condition and needs. 180 Medical provides these catheter types when prescribed in addition to intermittent catheters.
Indwelling Foley Catheters
Indwelling Foley catheters are mainly for long-term use. A doctor or nurse will handle inserting the catheter for you. To keep it from slipping out, they inflate a small balloon near the insertion tip to hold it in place in the bladder. Next, the Foley catheter allows urine to drain throughout the day into an attached collection device like a urinal, leg bag, or drain bag.
Since Foley catheters remain inside the body for long periods, the risk of urinary tract infections may increase. However, indwelling catheters may be the right choice for people who are unable to self-cath.
Male External Catheters
External catheters, also called Texas catheters or condom catheters, fit over the penis like a condom. Skin-friendly adhesive or soft straps hold external catheters in place. Drain bags or legs bags easily connect to collect urine throughout the day.
Men who use condom catheters usually wear one for no longer than a day or two at a time. Maintaining proper hygiene and changing your external catheters regularly will help minimize the possible risk of skin irritation or infections.
How to Use a Male Catheter
We want you to feel confident and comfortable as you learn to self-cath. That's why we also offer step-by-step catheterization instructions like full-color brochures and DVDs. We also provide educational online resources where you can find step-by-step instructions to learn how to self-cath.
What Type of Catheter for Men is Best?
When it comes to catheters, there is no single type or size that fits or works for everyone. That's why we suggest talking to your doctor about your needs so they can assess your condition and recommend what may work best for you.
Our Product Specialists are also more than happy to help you find the right intermittent catheter for you! As experts in the catheter industry, we're glad to be a trusted source of support as we help you determine what kind of male catheter product works best for your individual needs.
Give us a call at 1-877-688-2729. We'd love the opportunity to discuss your male catheter options with you!