Do I need a prescription to get catheters?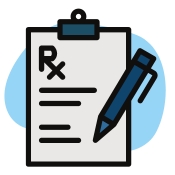 Yes, you will need a prescription in order to get catheters and related urological supplies. This is because intermittent catheters are regulated as prescription-only medical devices.
It's our goal to make getting your catheter supplies as easy as possible. We'll work with your healthcare provider to get any documentation your insurance plan may require.
Contact 180 Medical to get started. We're ready to help you!
Contact Us
Was this article helpful?