In keeping with one of 180 Medical's guiding principles of integrity and encouraging our employees to always do the right thing and operate by a strong code of ethics, we have been participating in the Society of Corporate Compliance and Ethics and Health Care Compliance Association's annual Corporate Compliance and Ethics Week.
Corporate Compliance and Ethics Week at 180 Medical
One of 180 Medical's strongest values is integrity. This quality is an integral part of every department process at 180 Medical.
Our Compliance and Contracting Department is responsible for keeping us compliant with regulations and insurance guidelines. Plus, they handle our internal and external audits.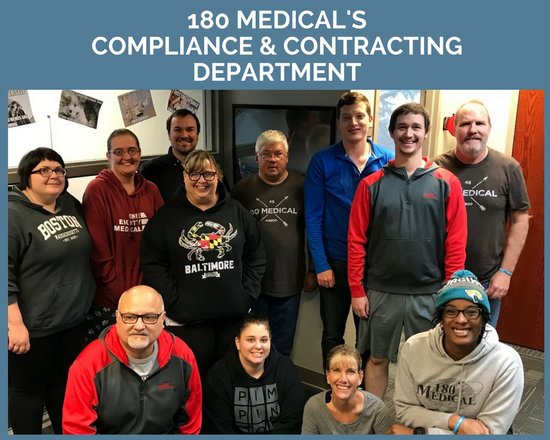 Even when it takes more time and effort on our part, we do what's right every single time. This is not just for ourselves. We do it for the sake of our customers as well as the healthcare professional we serve. Not many companies today go as far as we do to help others.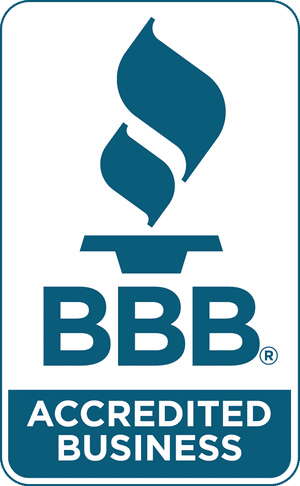 180 Medical's Accreditation by the ACHC
Because of our dedication to following the strictest guidelines, we are nationally accredited by the ACHC (Accreditation Commission for Health Care). In addition, we are accredited and rated highly by the Better Business Bureau.
Also, in 2016, we earned the Better Business Bureau's Torch Award for Ethics, which recognizes companies that go above and beyond with the best practices in integrity and ethics.
Each day, we live our values of compassion, service, and integrity.
Celebrating Compliance & Ethics Week 180-Style
With this week being the official HCCA Corporate Compliance & Ethics Week, the great people in our Compliance Department decided to make this week both educational and fun for everyone here.
First, on Monday, we wore blue for Compliance Awareness. Tuesday was Hat Day. Then on Wednesday, we dressed professionally for Dress for Success Day. Next, on Thursday, we celebrated with Pajama Day.
Throughout the week, the Compliance and Contracting Department organized scavenger hunts and bingo games. These games included trivia and facts about compliance, ethics, and 180 Medical's policies and procedures.
We also took part in voting for the employee who shows a strong spirit of integrity at 180 Medical. This honor went to Lauren, one of our Billing Specialists.
The co-worker who nominated her says, "Lauren remains ethical and honest in all her day-to-day decisions. She is quick to question anything that may not be compliant and shows high integrity."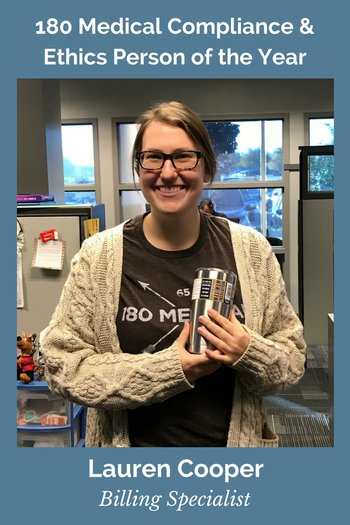 Congratulations, Lauren! We're proud of you, as well as each one of our employees who work hard every day to exemplify the 180 Way.