Have you heard about Camp Discovery? It's a camp specifically for women with spinal cord injuries and other disabilities.
Let's start at the beginning with Camp Discovery's founder, Tricia Downing.
Tricia Downing's Inspiring Story
Tricia has been competitive and physically active almost since birth. As a child, she enjoyed swimming, gymnastics, and running. However, her true love was bicycling and competitive racing.
She never imagined that a beautiful sunny day spent doing her favorite thing in the world would end with her in the hospital. After she was hit by a car while bicycling, she realized she was unable to feel her legs. In one fateful moment, her life was changed forever.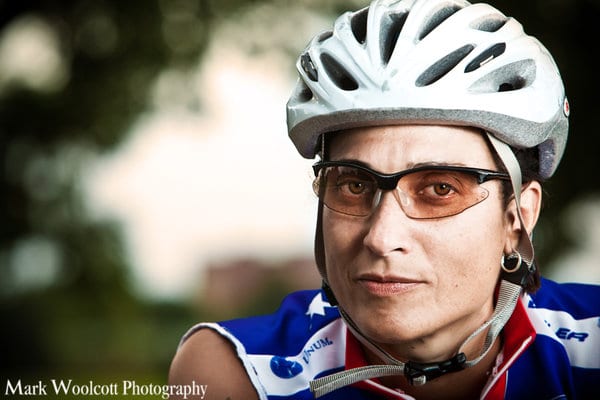 Tricia's Recovery After Her Spinal Cord Injury
After she'd been knocked from her bicycle over the hood of the car, the minutes until the emergency services arrived felt excruciatingly long. However, finally, she made it to St. Anthony's Hospital in Denver, CO.
Tricia spent nearly a month in intensive care while doctors determined the extent of her injuries. Next, she transferred to Craig Hospital to begin rehabilitation therapy. She had to learn how to accomplish tasks like wheelchair transfers and more.
The physical and occupational therapy she received was the foundation for her new life. However, her time in recreational therapy, which is also known as rec therapy, was her favorite part.
Her rec therapist helped Tricia get back to doing the things she loved. Plus, they introduced her to new activities too, such as hand-cycling.
After just one handcycle ride, Tricia was hooked.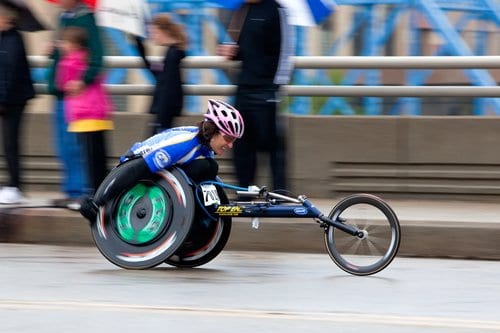 New Wheels Rolling
One of the first things Tricia decided to do after being released from rehab was to get involved in wheelchair sports. She knew it would be a challenge, but she wanted to face it all head-on and not let her injury hold her back from doing things she loved.
I think one of the things about having an accident like this is that it really makes you look inside and see who you are. When I got out of Craig Hospital, I knew that I could do more with myself. I got a second chance, so I knew I had to do something great.
Since her accident, she has competed in over 100 races, including marathons. Also, she was the first female paraplegic to complete an Ironman triathlon. She also qualified for the Hawaii Ironman World Championships in 2006 and 2010 and competed on the U.S. Rowing Team in the World Championship in 2011.
Eventually, she was drawn to the competitive sport of shooting in 2014, and she finished 17th in a 2015 World Cup event. She also competed on the U.S. Team in the 2016 Paralympics in Rio.
Plus, Tricia became a professional speaker and went back to school to earn two Master's Degrees in both Disability Studies and Sports Management.
This became the foundation for her next big goal.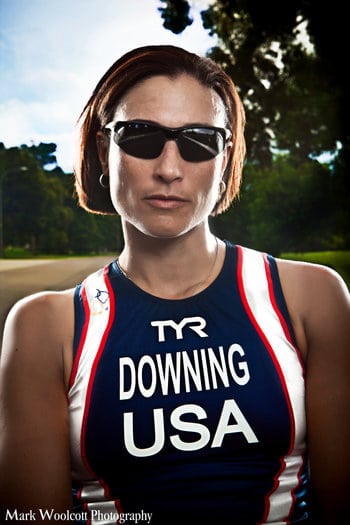 Opening New Doors With Camp Discovery
In 2009, nine years after her accident, Tricia founded a camp in Colorado specifically for women 21-years-old and up who are in wheelchairs for conditions like spinal cord injury, multiple sclerosis, spina bifida, and other conditions. Aptly named Camp Discovery, this camp helps women redefine their lives and forget the old limits.
The three-day camp teaches female wheelchair-users all about physical fitness but also allows them to have time to create new friendships with others with similar experiences and obstacles. Combining holistic and physical wellness practices, the camp activities help women to find a place of confidence, security, and self-acceptance.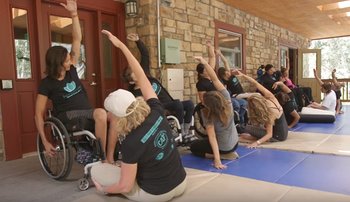 Activities at Camp Discovery
Over the years, the camp has grown, and women from all over the country attend each year at the beautiful Rocky Mountain Village in Empire, Colorado. In addition to being able to commune with one another and forge new friendships, the female camp-goers participate in activities such as:
Wheelchair tennis
SCUBA diving
Horseback riding
Art therapy
Nutrition classes
Massage
Yoga and pilates
Swimming
Sled hockey
Kayaking
and more!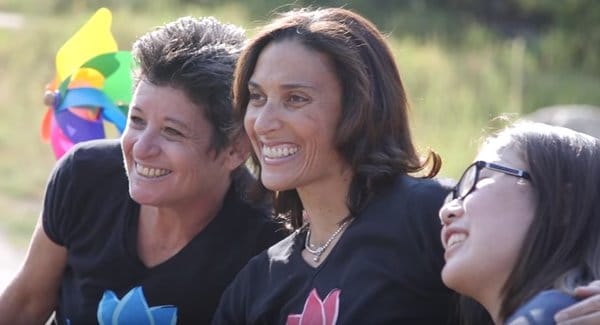 Today, Tricia continues to help others overcome their fears and limiting beliefs to unlock new possibilities for themselves. Part of this is through her work at Camp Discovery. In addition, she makes professional speaking engagements to talk about her story while motivating people to believe in themselves, no matter their disability or condition.
Learn more about Tricia and her amazing story at:
triciadowning.com