If you're new to using intermittent urinary catheters, you may have a lot of questions about your catheter supplies. For example, do catheters expire?
Do Catheters Ever Expire?
Simply put, yes! Catheters can expire. In fact, catheter manufacturers have to follow regulations to put an expiration date or use-by date on each catheter package.
This helps you know that your catheter supplies are still useable and of optimal quality at the time of use.
Expiration dates indicate the package's integrity as well as the sterility of the catheter. Typically, catheters do not break down, due to their high-quality materials and composition. However, a catheter's sterility may be compromised after the expiration date, which is printed on your package.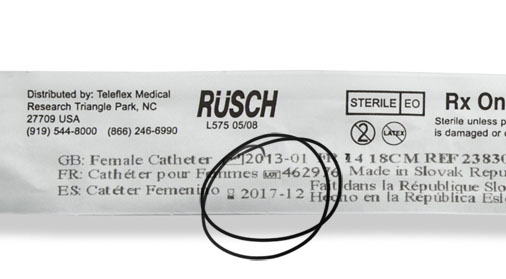 Also, if you're using a hydrophilic or pre-lubricated catheter, it could lose its hydration or lubricated coating. This could cause urethral friction or even damage if you were to use the catheter without lubrication.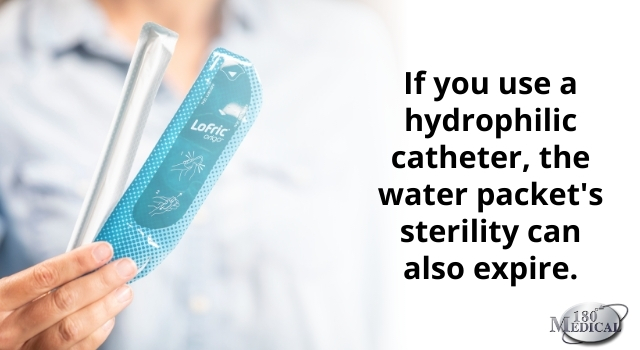 Additionally, if you use a hydrophilic catheter with a sterile water packet enclosed, the expiration date indicates the tested time during which sterility of this water can be maintained.
Should I Use an Expired Catheter?
At 180 Medical, we would never recommend using an expired catheter. We suggest you use catheters prior to the expiration date. This is the safest route of using catheters.
You want the most sterile, healthy environment possible from your catheter supplies. Why? Because you insert them into your body! You don't want to cause yourself unnecessary damage or even an infection from using your catheters beyond their "use-by" date, which is printed on your catheter package.
Find out more about what the symbols on your catheter package mean here.