Cure Catheters
---
Cure Medical was founded to provide top-quality products for all those who need them. We love that Cure Medical never makes its catheters with DEHP/DINP, BPA, or natural rubber latex. Also, Cure Medical supports medical research.
180 Medical proudly carries the complete line of Cure's sterile single-use catheters, including Cure Closed System Catheter kits that offer ease of use, comfort, and sterility. Each Cure catheter comes in a unique dual-opening catheter package to make opening easier as well.
Take a look at 180 Medical's catheters online to see available Cure catheter products, including closed system catheters, coudé catheters, and straight catheters in pediatric, male, and female lengths. These all feature Cure Medical's smooth, fire-polished eyelets, which help provide a more comfortable insertion.
Interested in trying Cure's high-quality products? Contact 180 Medical to start navigating your options based on your health insurance coverage, prescription, and which product best fits your unique needs and preferences. Our catheter experts are available to answer any questions you may have about our range of catheter types from all the major brands. Plus, we can help you find which catheter works best for your unique needs and preferences. Contact us to try out some free Cure catheter samples today!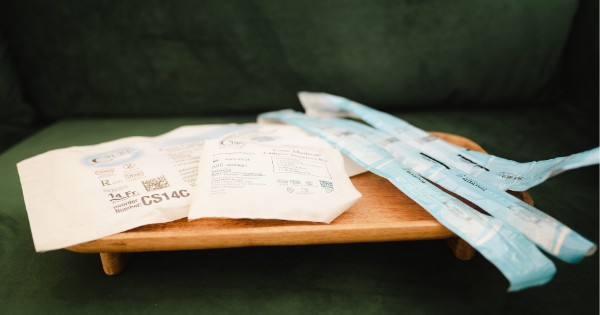 Cure Medical Catheters Available at 180 Medical
We are proud to carry the full range of catheter supplies from Cure Medical. They continue to release innovative products for catheter users, including their new Cure Dextra Closed System Catheter. This is a great pre-lubricated catheter for people with limited hand dexterity.
Other Cure Closed System Catheter Kit Options
If you'd like an easy-to-use, pre-lubricated closed system catheter, try the Cure closed systems. These are available with insertion supply kits, such as gloves and wipes. Plus, you have options in both straight tip and coudé tip.
Hydrophilic Cure Male Length Catheter Options
Cure Medical offers a few different hydrophilic catheter options in male length. These stay comfortable and convenient without the need for additional lubrication. Also, each hydrophilic catheter includes a textured gripper sleeve for easy handling and no-touch sterile cathing.

In addition, Cure has pre-lubricated catheters for men. The popular Cure Ultra is available in both straight tip or coudé tip options.

Needing a smaller-sized catheter for a child who needs to cath? Cure also offers pediatric length catheter options.
Cure Pediatric Catheters
Children and adolescents may not require a full-length catheter. In addition, they typically need French sizes (diameter measurement) that are also slightly smaller than adult catheters. That's why Cure offers two different options of catheters for children, including an easy-to-activate hydrophilic catheter and a straight catheter option.

Female Length Catheters from Cure Medical
For women who prefer a shorter length catheter, Cure offers a few different options, including an option without a funnel/connector.

Also, Cure has two popular pre-lubricated pocket catheter options in female length.
Cure Pre-Lubricated Female Catheters
If you prefer a more discreet and ready-to-use female catheter, you may be interested in trying the Cure Ultra or the discreet Cure Twist catheter for women.

Male Length Intermittent Catheters
Cure's high-quality vinyl catheters are also available in male length, which is also known as unisex or universal length. These uncoated catheters are available with either a straight or coudé insertion tip.

In addition, you'll find Cure Medical makes these male-length products in a pocket-sized version as well.
Cure Pocket Catheters
Seeking a more discreet way to carry your uncoated catheters? 180 Medical proudly carries the full line of Cure's pocket catheters in male length.

Plus, you have more options in male pocket catheters. One option includes a kit of insertion supplies, such as gloves, disinfecting wipes, and more. The other has an included catheter lubricant packet. No need to purchase separate lubrication!

Lastly, Cure also offers an extra-long pocket catheter option, which is ideal for users in wheelchairs. The length of the catheter will reach from the chair to the toilet to drain. Users don't need to transfer from their wheelchairs or even leave their beds with this long catheter. Despite its length, this catheter is still a discreetly sized pocket pack.

Catheter Accessories from Cure Medical
Needing high-quality accessories for catheterization? 180 Medical carries their kit of insertion supplies, which may help make cathing more sterile. Plus, we proudly offer Cure's high-quality latex-free catheter extension tubes.

180 Medical is Ready to Help You Find the Right Catheter for Your Needs
As you can see, Cure Medical catheters come in a variety of styles, lengths, and packaging options. However, if Cure Medical isn't what you're looking for, 180 Medical carries plenty of other high-quality brands and catheter types.
We've specialized in catheters since our company began. 180 Medical focuses on the importance of customer choice. In other words, you get to choose which brand of catheter suits you best.
We're ready to provide the supplies that can help turn your quality of life around. Contact us today!