How do I contact 180 Medical?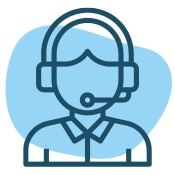 Looking for an easy way to contact 180 Medical?  Call us toll-free at (877) 688-2729.
If you don't feel like picking up the phone, we offer other convenient and fast contact options, including online chat, from 8 a.m. to 7 p.m. Monday through Thursday and 8 a.m. to 5 p.m. on Friday.
In addition to online chat options at 180medical.com, you can email us at info@180medical.com or send a secure text message to (877) 959-9315.
Need to make a quick change or confirm an order or find out where your shipment is? You can do all that and more through your secure online customer account at my.180medical.com.
Access Your Account
Was this article helpful?