What products and services does 180 Medical provide?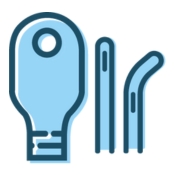 What products does 180 Medical provide? We have specialized in providing intermittent catheter supplies for over 20 years. In addition, we also specialize in ostomy supplies. We can also provide related urological supplies with your orders.
No matter the brand or type you're looking for, 180 Medical will be glad to help! Get started by contacting us to request free samples and see what supplies your insurance will cover!
Request Samples
Was this article helpful?