How do I get free samples?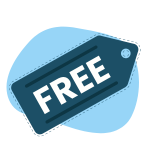 Curious about trying free samples? It's our mission to help you find the right products to fit your unique needs, so we'll be glad to provide you with free samples.
To start the request process, we need your contact information and your current health insurance coverage. We'll verify your insurance plan and contact your prescribing physician to obtain any documentation your insurance plan requires.
Then our friendly specialists will go over your options and send free samples!
Request Samples
Was this article helpful?