What is a pediatric catheter?
Has your child been prescribed intermittent catheterization? Wondering what a pediatric catheter is? Pediatric catheters are intermittent urinary catheters specifically sized for children, infants, and adolescents.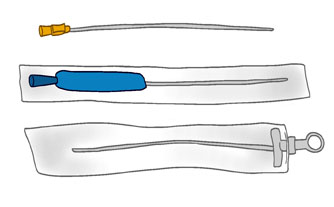 180 Medical has specialized in providing intermittent catheters for children and adults for over 20 years. We understand that every child is a unique individual with a unique set of needs and preferences, whether they need to use catheters due to living with spina bifida, a Mitrofanoff procedure, a neurogenic bladder, or another condition.
Our specialists can help you navigate the different options for pediatric catheters. Contact us to request free pediatric catheter samples.
Request Free Samples
Learn More
Disclaimer: This content is not intended to substitute for professional medical advice, diagnosis, or treatment. Please do not use it in place of a visit or consultation with a qualified healthcare provider. 
Was this article helpful?