What is a closed system catheter?
What is a closed system catheter? Closed system catheters are pre-lubricated and housed inside their own urine collection bags to facilitate no-touch catheterization.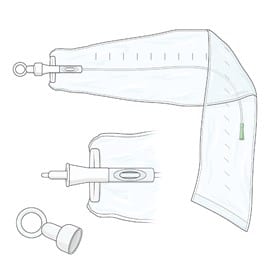 This not only helps prevent UTIs, but it's also convenient for frequent travelers and folks who use wheelchairs.
Closed system catheters come in a wide variety of styles and brands. Many come with insertion supplies included, such as gloves, an underpad, and antiseptic swabs or wipes. Some brands even include a convenient bag for discreet disposal.
Curious if your insurance covers closed system catheters? Get started by verifying your insurance with 180 Medical.
Request Free Samples
Learn More
Was this article helpful?