Are there different types of pediatric catheters for children?
Yes. Depending on your insurance coverage, your child may have a range of catheter options to try from the different types of pediatric catheters.
Pediatric urinary catheters come in three main types:
Uncoated pediatric catheters (straight catheters)
Hydrophilic and pre-lubricated pediatric catheters
Pediatric closed system catheters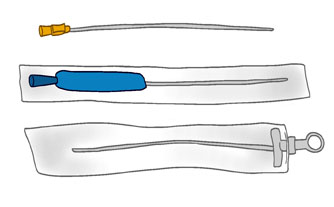 In addition, 180 Medical offers pediatric pocket catheter and compact catheter options for children. Reach out to 180 Medical to get started.
Request Free Samples
Learn More
Disclaimer: This content is not intended to substitute for professional medical advice, diagnosis, or treatment. Please do not use it in place of a visit or consultation with a qualified healthcare provider. 
Was this article helpful?