Can I return supplies I'm no longer using?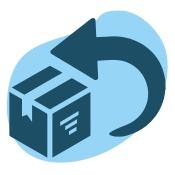 Yes. 180 Medical accepts returns of unopened, unused supplies as long as the product return is made within 45 days of the original order date.
We cannot accept returns of used supplies or open products unless the product is defective. Please contact 180 Medical to get help with your return.
Contact Us
Was this article helpful?