What Medicare documentation is needed for closed system catheters?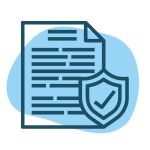 If your patient is insured by Medicare and needs closed system catheter kits (A4353), Medicare requires specific documentation in order for them to approve.
The most common way for a Medicare-insured patient to become eligible to receive closed system catheters is by providing documented proof of recurring UTIs (at least 2 in a 12-month period) during sterile use (using a catheter one time only).
In addition, the documentation must include notes of concurrent symptoms, such as: 
Fever over 100.4 F
Systemic leukocytosis
Change in urgency, frequency
Incontinence
Sweating, bradycardia, blood pressure elevation
Prostatitis, epididymitis, orchitis
Muscle spasms
Documented pyuria (more than 4 white blood cells in urine culture)
Was this article helpful?