Who will be the main point of contact for my patient?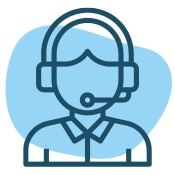 When you refer your patient to 180 Medical, who will be the main point of contact? One of our knowledgeable specialists will be assigned to their account. They will answer any of your patient's questions, help them navigate their insurance coverage, go over product options, and how to use them.
180 Medical will never leave your patient hanging. We are here every step of the way and offer ongoing support, resources, and more.
Feel free to contact us if you have any more questions.
Contact Us
Was this article helpful?