How do I request a password reset on my online account?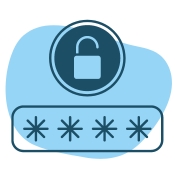 Having trouble accessing your 180 Medical customer account on the online portal? You can request a password reset. Just click the "Forgot Password?" button on the portal log-in page.
This will redirect you to a page where you enter your email address and click "Reset Password."
After that, watch for an email from 180 Medical with the instructions for resetting your password. Keep an eye on your junk mail or spam folder.
If you're still having issues, contact our specialists. We'll be glad to help troubleshoot this issue!
Was this article helpful?