When will my catheter/ostomy supplies ship?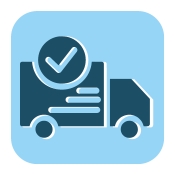 Wondering when your supplies will ship out to you? If your account is set up on recurring orders, you'll never have to worry about running low. It's our priority to ensure you don't run out of the supplies you depend on.
Typically, orders will go out around every 30 days, although some accounts may have the option to be set up on 90-day shipments based on their insurance plan.
If you have more questions or need more help, contact us. We'll be glad to look into your account and see when your order is scheduled to ship.
You can also view your upcoming orders and track shipments via your online customer account at my.180medical.com.
Access Your Account
Was this article helpful?