How do I reorder my supplies with 180 Medical?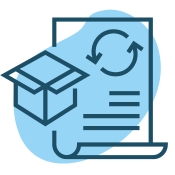 Ready to reorder your supplies with 180 Medical? We make it quick and easy to reorder the supplies you need with automatic shipment schedules that can go out every 30 days (monthly) or 90 days (tri-monthly), depending on your insurance plan's requirements.
Many insurance companies, including Medicare and state Medicaid plans, require medical suppliers to confirm that the customer needs to reorder before shipping.
If you have insurance that requires we confirm before shipping your supplies, there are three easy ways to confirm your upcoming order.
1. Log in to your Customer Portal Account
Visit my.180medical.com to log into your secure customer portal account or register for a new account.
In the Customer Portal, you can view, request changes to, or confirm your upcoming orders.
Was this article helpful?