Why did I receive a bill from 180 Medical after I made a payment?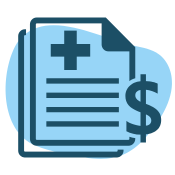 If you just received a bill after making a payment, you may wonder why. The answer is that our secure billing system automatically generates statements every 28 days.
It's possible that your statement was generated before you paid your bill or after your payment was posted to your account.
Want to confirm receipt or have other billing questions? Call the 180 Medical Billing Department at (405) 603-8218.
You can also keep track of what's going on with your account with the 180 Medical Customer Portal.
Access Your Account
Was this article helpful?