Do you require a credit card on file before I order?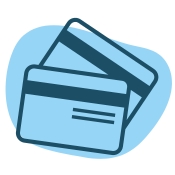 180 Medical does not require a credit card on file or any upfront payment.
First, we will bill your insurance. After your insurance plan pays its portion, we will send you a billing statement if you have a co-pay or remaining out-of-pocket cost.
To add a credit card to your account for bill payment, contact our Billing team at (405) 603-8218.
Call Our Billing Team
Was this article helpful?