Does 180 Medical accept credit cards?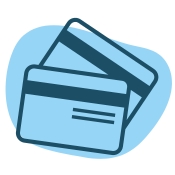 Yes, 180 Medical does accept credit cards. You can pay your bill by credit card and even set up recurring payments with us.
However, we like to remind you that we do not require payment upfront. First, we bill your health insurance to pay their portion. Then, if there is any remaining out-of-pocket to cover, we will send you a statement.
To add a credit card to your account for bill payment, contact the friendly 180 Medical Billing team at (405) 603-8218.
Call Our Billing Team
Was this article helpful?