Why do I receive billing statements when I set up autopay?
If you've already set up autopay with 180 Medical, you might wonder why you continue to receive billing statements. Here's why. Our system automatically generates billing statements every 28 days. A statement is sent before your card is charged for your recurring payments.
If you need help with your statement or have another billing question, you can contact the friendly 180 Medical Billing team directly by calling (405) 603-8218.
Call Our Billing Team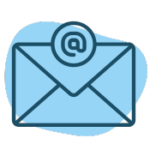 Want to save paper? We can set you up for paperless billing statements! All we need is your email address on file.
Please note: the emailed statement must be opened within three days. After two attempts, the system will print and mail a paper billing statement.
Was this article helpful?