Can I get a tracking number for my order when it ships?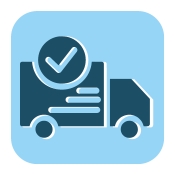 Yes, we do offer emails with your tracking number. Just let us know if you'd like to be notified when your order ships. All we need is an active email address. We will include your tracking numbers so you can watch for your package.
You can also track your shipments through your customer account on the 180 Medical Customer Portal at my.180medical.com.
Access Your Account
Was this article helpful?