The tracking info says my order is being returned. What do I do?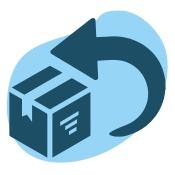 If your tracking information shows your order is being returned, please contact 180 Medical as soon as possible.
It's possible that your shipping carrier made a few attempts to deliver while no one was home or we may have an old shipping address.
When you contact us, be sure to let us know if any shipping address information has changed.
Contact Us
Was this article helpful?