I have a problem with the method of delivery. What do I do?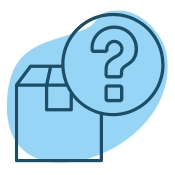 Do you have a problem with your delivery? We understand sometimes FedEx, UPS, or OnTrac may deliver your package to an inconvenient spot at your home. Sometimes, packages even get damaged in transit.
While 180 Medical can't control how your local shipping courier handles your packages, we will do absolutely everything we can to help rectify these issues.
Just reach out to us to let us know.
Contact Us
Was this article helpful?